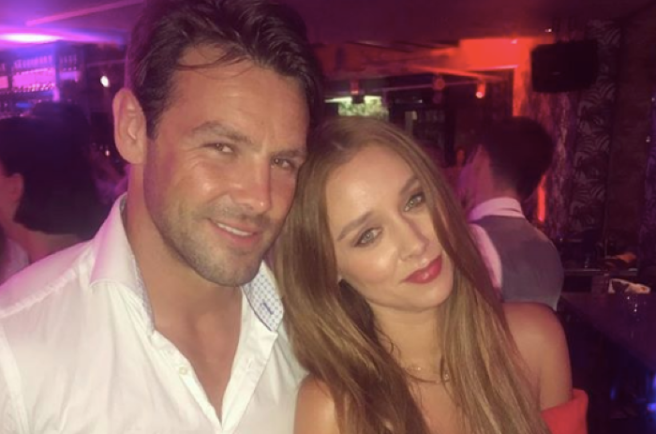 Una Healy speaks out after shocking split from Ben Foden
The Saturdays singer Una Healy has opened up about her devastating split from her husband of over six years, Ben Foden.
In an interview with HELLO, Healy says that she's trying to remain positive, despite her life being "turned upside down," and is focusing on being a mum to her two young children, six-year-old Aoife and three-year-old son Tadhg.
"My life has been turned upside down," she said. "I'm taking each day as it comes and just being there for my children."
Since news of their separation emerged, Healy hasn't spoken of the reasons for it (though it reportedly is due to Foden being unfaithful), but now says she's trying to make the best of what is a turbulent situation, channelling her energies into her family and songwriting.
She's also opted for a more visual change, and dyed her auburn hair blonde. Channelling SJP in a moving-on-from-Mr-Big kinda way or simply wanting a different look, the timing surely isn't incidental.
"I've had the same colour hair forever and just fancied a change," she said.
The 36-year-old says the support she's received from family, friends and fans has helped her push through and refocus – the couple were due to move their family to New York so that Foden could take up a new job with Rugby United when news of a 'scandal' was reported and he flew to New York solo while Una returned to her native Tipperary.
"They've been rallying around when times are tough," she continued. "I've been sent letters that are really supportive, too. "Life is tough, but you've got to keep a positive attitude. Time is a healer as well. Someone told me: 'Don't look back; you're not going that way.' These words inspire me, as does the famous quote of Winston Churchill: 'If you're going through hell, keep going.'"
Her focus now, she says, is firmly on her family and children, who she says, she's incredibly lucky to have.
"I'm so lucky to have them," she says. "I never feel lonely or alone. They're lovely company and have brought joy into my life. The most important job for me is to be the best parent I can and to provide and look after them. They're my priority."