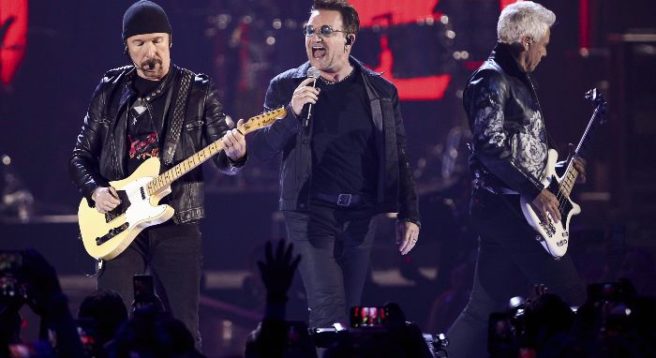 U2 are being sued by a songwriter claiming they STOLE his music
It looks like U2 are in hot water today.
The band are being sued by a musician named Paul Rose, as he is claiming they stole one of his songs which was recorded for their 1991 album, Achtung Baby.
Paul, who filed the lawsuit in a Manhattan federal court, claims U2 took elements of his song, Nae Slappin, and used them in their track, The Fly.
Apparently, in 1989, Paul singed a recording deal with Island Records and gave them a demo of his album. The lawsuit alleges that U2 heard the song through the recording company, which they later used for their own material.
The lawsuit makes a further claim that The Fly has "dance beats, distorted vocals and hard industrial edge [which] sounded nothing like typical U2" music.
Paul is seeking $5m from the lads, as well as song writing credit.