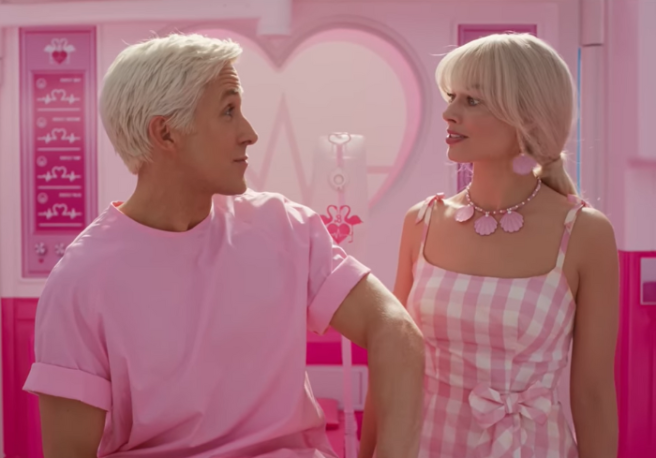 Trendy Halloween costumes for couples this spooky season
Halloween is right around the corner and if you don't have your costume sorted, you better get looking now!
There are so many different styles of outfits to choose from, whether you want to dress up really scary, a little bit sexy or as your favourite movie character. But, our favourite Halloween costumes are trendy looks that you can do with your significant other or bestie.
So, if you're looking for couples costume ideas before Halloween rolls around, have a look at our trending ideas below and prepare to win 'best dressed' at any event you go to.
Barbie & Ken
After the release of the hit movie during the summer, it's no surprise Barbie and Ken are at the top of our list! There are so many options to dress up as with this iconic duo, from Cowboy Barbie and Ken, to Rollerblading Barbie and Ken.
Barbenheimer
Speaking of Barbie, we can't forget the huge blockbuster Oppenheimer that was released on the very same day back in July. A hilarious couples costume would be for your other half to dress in a black suit and hat, while you look pretty in pink to represent the two biggest movies of the year.
David Beckham & Posh Spice
Following the release of David Beckham's docuseries on Netlix, we think it's a great idea to dress up as this iconic couple. There's so many different looks to choose from, but we think it'd be a great look for your partner to dress up as David from his time at Manchester United while you opt for a Posh Spice LBD.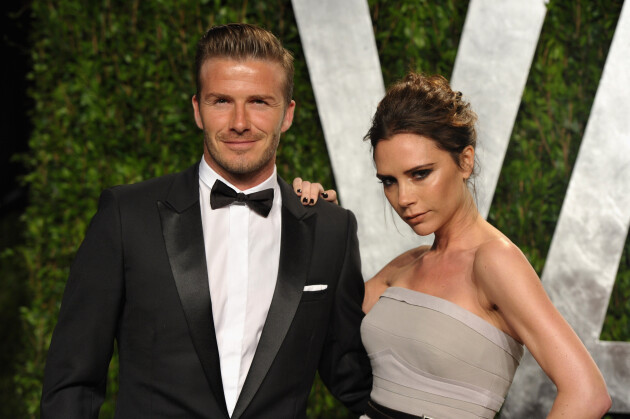 Taylor Swift & Travis Kelce
A huge couple in the news right now is Taylor and Travis and if you're a Swiftie, you should dress up in one of Tay Tay's showstopping tour outfits while your beau dons an American football jersey. Bonus points if you add '87' to the back!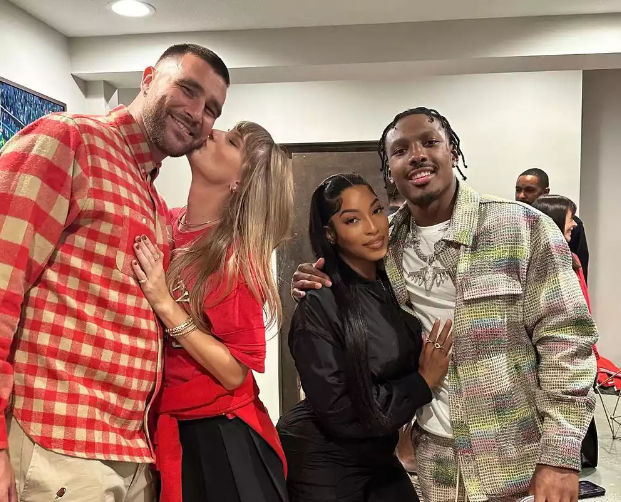 Anthony Bridgerton & Kate Sharma
While we wait for the highly-anticipated third season of Bridgerton, you and your other half can live out your Princess and Prince dreams on Halloween night by dressing up in your glad rags as our favourite couple from season two.
Baby & Johnny from Dirty Dancing
A classic every Halloween but it never gets old! Just be careful if you try to do the infamous lift.
Justin & Hailey Bieber
If you keep up to date with trending pop culture, you know how wild the internet went when pictures of Hailey and Justin Bieber were released from the launch of her Strawberry Glazed Rhode lip treatment at Krispy Kreme! With you in a gorgeous red mini dress and your partner in a grey tracksuit, pink hat and yellow Crocs, you'll definitely turn some heads at your Halloween Party.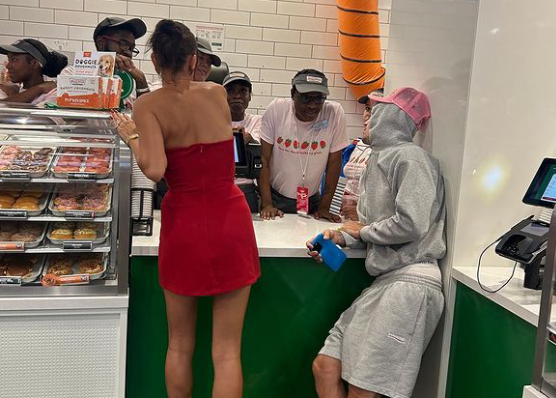 Emily & Victor from Corpse Bride
Tim Burton is the king of all things eery and we think Emily and Victor are the perfect Halloween characters to dress up as this year.
Kourtney Kardashian & Travis Barker
The It couple right now as they await the birth of their baby boy. Known for wearing black and leather most of the time, this costume would be super easy to DIY at home. If you want a more iconic look, their Met Gala outfits were stunning and also possible to DIY with clothes you already own. Any pregnant mums could make a 'Travis, I'm pregnant' sign and wear mesh to recreated Kourt's pregnancy announcement.
Alice & Jasper from Twilight
If you don't binge watch the entire Twilight series every Halloween, you're doing it wrong. Rather than opting for the classic Bella and Edward or Jacob costumes, we think Alice and Jasper's baseball looks would be so unique to dress up as instead.
Mario & Luigi
After The Suoer Mario Bros. Movie was released earlier this year, why not dress up as the plumbers with your partner or bestie for a funny twist to you Halloween costume!