Tom Hardy pens emotional tribute following death of his beloved dog
This is just too much.
Tom Hardy has penned an emotional tribute to his dog Woody, who sadly passed away earlier this week.
In a heartfelt blog post, the actor told fans about his loss, explaining that Woody had died following a six-month battled with polymyositisis – a rare, autoimmune, muscle disease.
Tom had rescued the dog back in 2012 when he was filming his film Lawless in Atlanta, and the two have been "best friends" ever since.
In the post, Tom told the story of the night he and Woody first met, explaining how the Labrador-cross ran out in front of his car one night while he was driving in Georgia with his Lawless co-star, Jessica Chastain.
He then got out of his car and went out looking for the dog, who was just 11-weeks-old at the time.
He wrote, "Jessica asked me was he a girl or a boy. It's a boy I said. How do you know. Erm… I can feel his Woodstock. great !!! let's call him Woodstock!!! And so it was."
When it came time for Tom to return to London, Jessica's parents stepped in and took care of Woody at their California home until the actor could return to the US.
Tom's wife, Charlotte Riley, also had a close bond with the rescue dog.
"Charlotte worked tirelessly with him to get him through a rough case of separation anxiety. He loved her like his Mum. And when she was pregnant he guarded her fiercely."
Woody was quite the regular on Hollywood movie sets, and red carpet premieres, and was even named TIME magazine's 73rd most influential animal .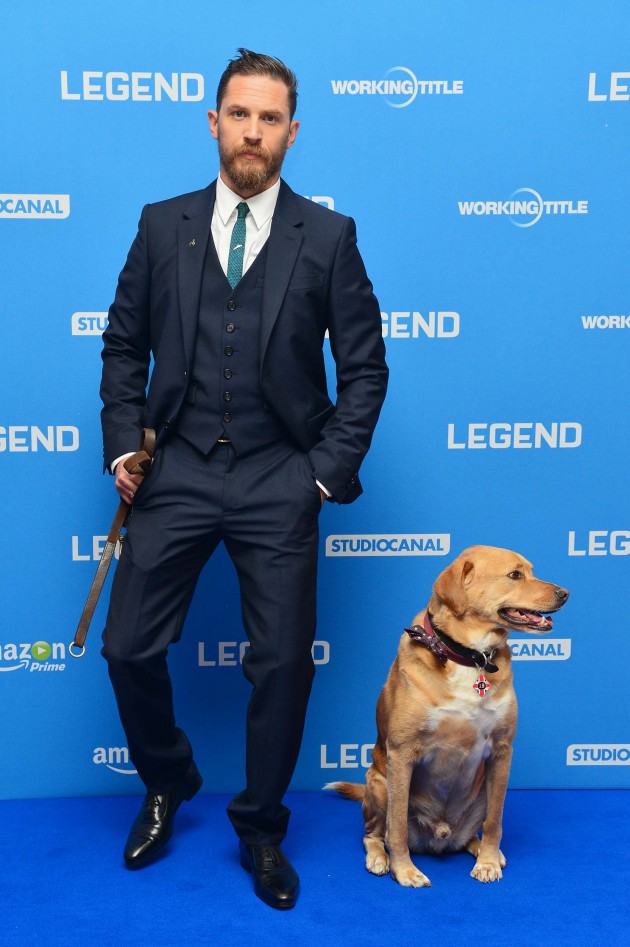 "He beat JAWS. Something we all thought was brilliant. He's been in peaky blinders. Legend everyone who met him loved him. He didn't have a bad bone in his body. All he knew was love," Tom wrote.
"I don't normally speak out about family and friends but this is an unusual circumstance. Woody affected so many people in his own right."
Tom finished the heart-breaking letter by thanking Woody for the times they shared together, stating that "the world for me was a better place with him in it and by my side."
"Thankyou Woody for choosing to find us. We will love you and be with you and you with us forever. Never ever ever forgotten. Your Boy tom xxx"
We're not crying, you are!