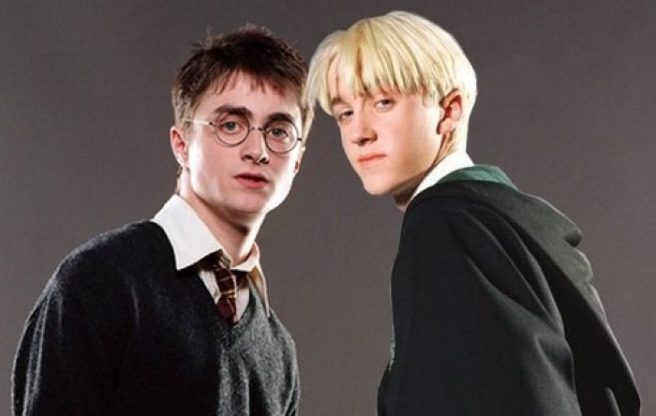 Tom Felton says Harry Potter was obvs 'in love' with Draco Malfoy
It was the subject of many a fanfic story but now Tom Felton is coming out with it.
The actor who played the Hogwarts bully, Draco Malfoy, has opened up about what he thinks Draco and Harry really made of each other.
And it was far from how they acted together on screen.
Tom was speaking at a Universal Orlando event which centered on the opening of a new Wizarding World of Harry Potter rollercoaster, Hagrid's Motorbike Adventure.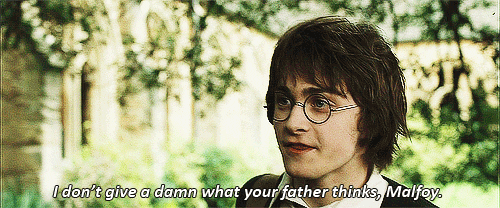 The actor was there with his Harry Potter castmates Rupert Grint, Evanna Lynch, Warwick Davis, and James and Oliver Phelps.
Talk turned to the popular fanfics and Tom was asked about the Harry/Draco relationship.
He said, ''Harry was constantly crushing on Draco. He just couldn't hide it."
Rupert added, ''I think he made quite an impression on Ron, as well."
The constant arguing and griping at each other?
Deffo sexual tension, right?
Tom wasn't so sure about the Draco and Hermione romantic fanfic though.
He said, ''I feel like I've seen some fanfics along that line. I've seen some pictures. Some alarming ones.''
So it' just the Malfoy/Potter one he's keen on, it seems.
Wonder what Daniel Radcliffe has to say about that…