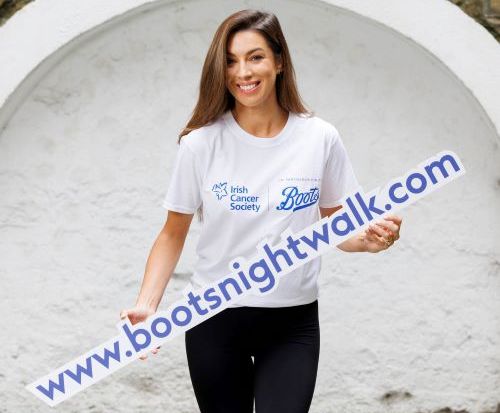 This year's Boots Night Walk is in support of the Irish Cancer Society
Boots Ireland has partnered with Breast Cancer Survivor and Founder of the Good Glow Podcast Georgie Crawford to launch this year's Boots Night Walk in aid of the Irish Cancer Society Night Nursing service which provides end-of-life care for people living with cancer in Ireland. The Irish Cancer Society Night Nursing service provides up to 10 nights of care and is free to people who avail of it. Boots Ireland has partnered with the Irish Cancer Society since 2012 and through the support of their team members, patients and customers have raised €2.8 million for the service so far, helping to provide over 8,000 nights of care.
This year, the Boots Night Walk is back, with Boots Ireland calling upon the public to sign up and walk 5km together this autumn in support of the Irish Cancer Society Night Nurses. The walk will take place on Friday the 8th September at Dublin's Phoenix Park, or join us from afar to complete the walk a location of your choosing.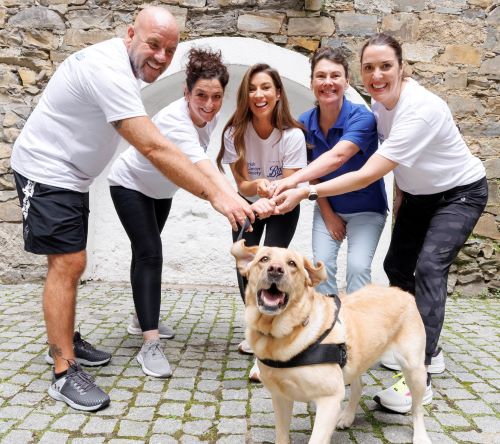 Alongside the walk, Honour Tags are now on sale in Boots stores nationwide for €2. Customers can purchase a tag in honour of someone who has survived or passed away from cancer. The front of the tag allows for the name of the individual with space on the back for a personal message. One metre will be walked in honour of that person by members of the Boots Ireland team.
All funds raised from the Boots Night Walk will go towards the Irish Cancer Society Night Nursing service which provides end-of-life care for cancer patients, allowing them to spend their final days at home surrounded by family and loved ones, as well as giving much needed respite for the family caring for them.
Ambassador Georgie Crawford said: "This incredibly important service has made a difference to the lives of so many. I am so proud to be back as an ambassador this year, helping to raise awareness of such a worthy cause. I will be at the Nightwalk on Friday 8th September and hope that as many of you as possible will join me. Together, we can truly make a difference".
Managing Director at Boots Ireland, Stephen Watkins, said: "The team at Boots Ireland are incredibly proud of the contribution already made to the Irish Cancer Society and we know that with the support of our colleagues, customers and members of the public we can continue to build on it. Boots has a longstanding relationship with the Irish Cancer Society where we continue to make a difference to people impacted by cancer and this years' walk will be another truly special occasion".
Speaking on the support given to the Night Nursing Service by the Boots Night Walk campaign, Irish Cancer Society CEO, Averil Power, said: ""The support the Irish Cancer Society feels and receives at the Boots Night Walk each year is always so strong. This service provides vital care for patients towards the end of their cancer journeys and gives comfort to their family and loved ones when they need it most. We wouldn't be able to do this without the funds raised by Boots Ireland and the generous support of the public. We want to say thank you so much to everyone who's been involved with the Boots Night Walks – this service wouldn't reach as many people without you."
Visit www.bootsnightwalk.com to make a donation or sign up and start your own fundraising page to help raise money for this great cause.