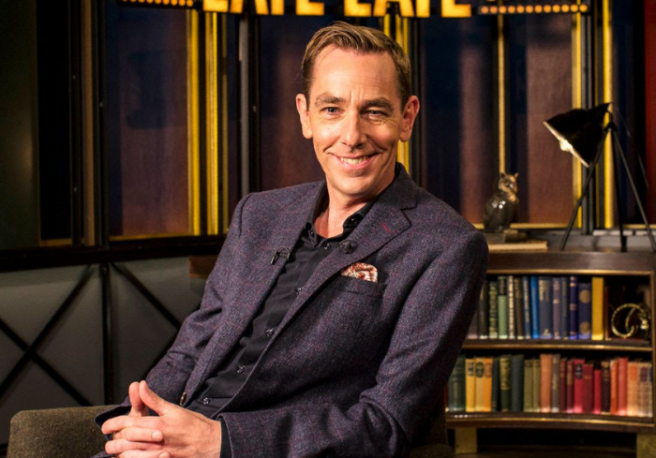 THIS presenter won't be replacing Ryan Tubridy as Late Late host
Another popular Irish presenter has just refused the role of hosting of The Late Late Show!
On March 16, Ryan Tubridy announced that, after 14 years, he would be stepping down from the top job.
The 49-year-old is due to leave at the end of this month, and RTÉ have said that they will announce his successor this summer.
Following the confirmation of Ryan's departure, many have been speculating about who will replace him.
However, despite being a bookies' favourite, TV and radio presenter Sarah McInerney has now declared that she is not interested in taking over from Ryan.
The 42-year-old took to social media earlier today to share her thoughts on the matter. "I'd like to confirm that I'm not taking over The Late Late Show from either Ryan Tubridy or James Cordon," Sarah began, making a reference to The Late Late Show in the United States finishing last week.
"Nor have I sought Waystar from Logan Roy," she added teasingly, referring to the hit HBO drama Succession.
Sarah then went on to explain why she has decided to decline the infamous TV gig. "Though the prospect of grilling young children over their toy choices every December would be enticing, I let RTÉ management know a couple of weeks ago that I wouldn't be throwing my hat into the ring," she detailed.
"There's an election coming, maybe next year. Prime Time and Drivetime will be at the centre of RTÉ's coverage. Like all political nerds, I can't wait," she explained, referencing the presenting roles that she currently holds.
Sarah concluded her statement by praising Ryan for his success. "Ryan Tubridy has done an exceptional job at the helm of The Late Late Show. I'll really miss him on Friday nights, and I wish his successor the very best of luck," she penned.
Many other Irish presenters – such as Claire Byrne, Tommy Tiernan, Lucy Kennedy, Jennifer Zamparelli, Doireann Garrihy, Vogue Williams, Baz Ashmawy, Angela Scanlon, Miriam O'Callaghan and Joe Duffy – have already ruled themselves out as contenders for The Late Late Show role.
We can't wait to find out who will be taking over!