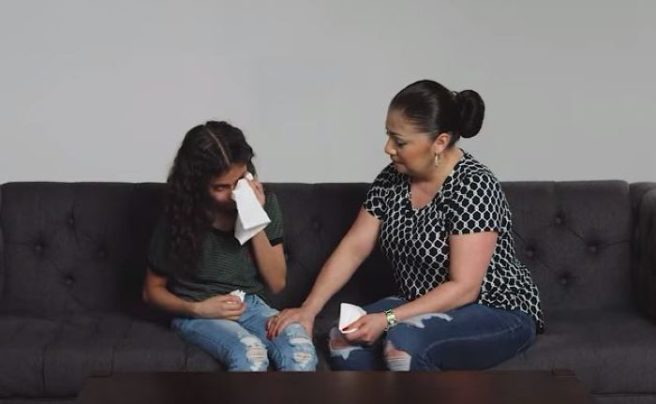 Clip of parents explaining #MeToo to their kids is so important
Late last year, following a string of high profile sexual abuse allegations, a movement was created encouraging people to open the conversation and provide support for victims who has suffered in silence for too long.
Since then, countless people have shared their own personal experiences through #MeToo, marking a shift in how we tolerate the issue.
With that, many parents have chosen to break down barriers and open the discussion with their own children, in the hope that they will gain a greater awareness, and the ability to identify inappropriate behaviours.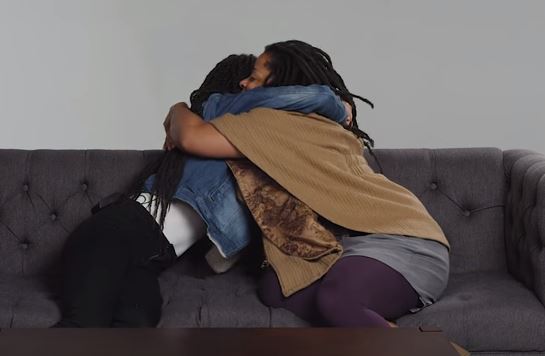 In an effort to inspire more of these types of conversations, YouTube channel Cut shared a poignant video of parent having a frank and honest conversation with their kids about sexual abuse.
In the video, titled 'Parents Explain #MeToo', three mothers talk about what the movement represents and why it's so important.
The emotional clip shows mother Nicole, explain what sexual abuse is to her son Nolan, before revealing that she had been assaulted as a child.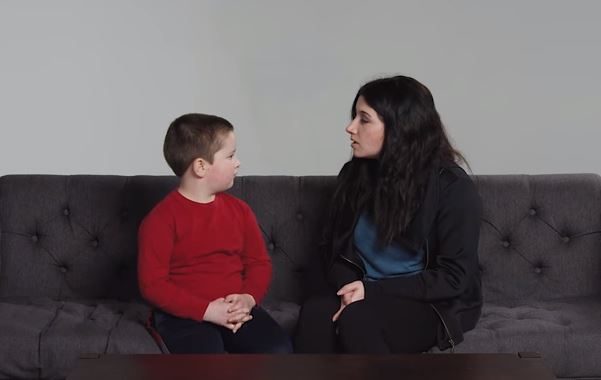 "Sexual assault is where people do inappropriate things to other people including things with the private parts we just talked about. So a lot of people are scared to talk about when those bad things happen to them, okay?" she says.
"It happens to a lot of men and women, boys and girls. It happened to me when I was younger, I didn't even tell Daddy until two years ago."
"I think it's important for you to know because these things can happen to kids, too."
In similar discussions, two teen girls discuss the issue with their own mothers, with one even opening up about an inappropriate incident that happened to her at school.
"I'm very proud of you. It's okay to talk about these things," her mother says..
"And that is the right thing to do, is to tell somebody right away. And you have to learn how to always speak up and don't let anybody ever take advantage of you. This is never okay and it's never your fault."
While the video may feature just three conversations, it highlights the need for children to be aware of the issues that happen around them and brings to light the importance of having an open line of communication between parent and child