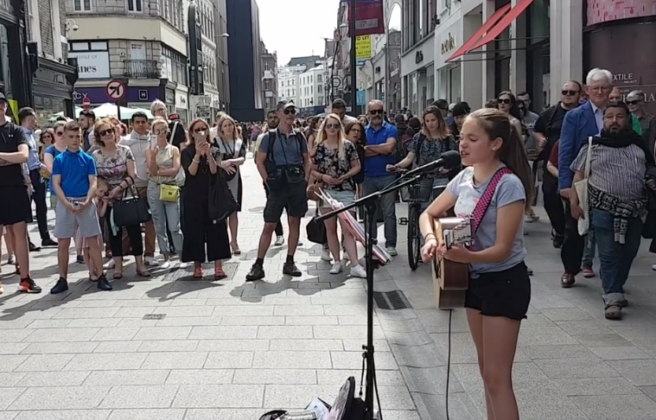 This 12-year-old Irish busker just turned down The Ellen Show
Last week, 12-year-old, Allie Sherlock, went viral when a video of busking on Dublin's Grafton Street received over 1.2 million views on Facebook.
The Cork native stunned audiences across the world with her version of Ed Sheeran's Supermarket Flowers, and it seems her stellar performance even caught the eye of US talk-show host, Ellen DeGeneres.
According to reports, producers of The Ellen Show approached Allie with an offer to appear on the show.
However, the 12-year-old turned down the opportunity, saying that singing is just a hobby.
She told the Evening Echo, "I don't want it to be a professional career but I'd like to do it, just as a hobby. I'd like to do childcare because my auntie owns a creche,"
"I want to keep practising all the time and singing and so it's like a hobby really. Maybe I'll do weddings. I'd like to see what happens in the future before deciding anything."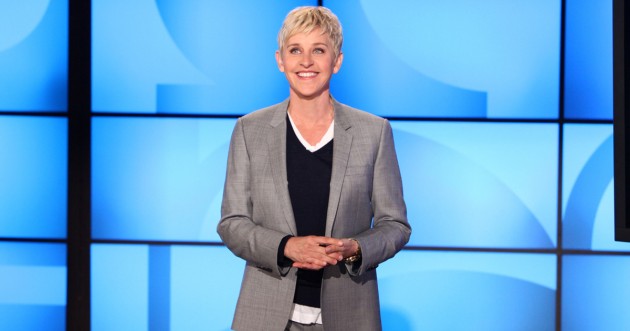 Her father, Mark also went on to say that Allie is still young, and see music as a fun pastime.
"There's been a few people on to us about different things. She had the Ellen Show in America contact her but she's only 12 and she just enjoys a bit of busking.
"My main thing is that Allie continues to be Allie because she's a child. She enjoys her singing and as soon as it isn't fun anymore, that would be the end of it."
"Her plan is to do childcare, she would love that. Music is second. She might go to college and maybe head into town busking and earn herself a few quid."
Now, that's fair enough, but if The Ellen Show ever came knocking on our door, we'd be on the first flight to LA, no questions asked.