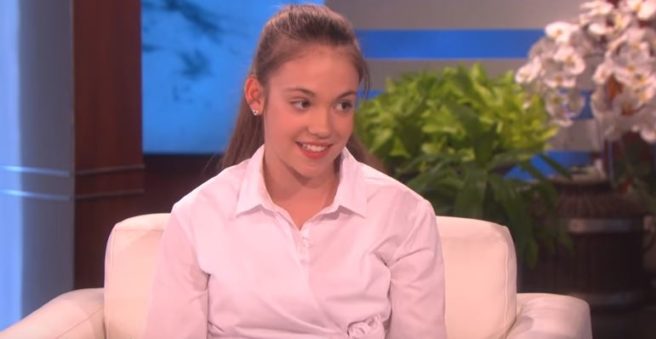 Anyone who regularly walks through the streets of Dublin will know that Grafton Street acts as a stage for some of the country's most incredible up-and-coming talents.
It can difficult to make it from one side to the other without feeling the urge to stop and listen to the gorgeous music on offer, and every now and then an performing will come along who completely stops us in our tracks.
Allie Sherlock is one of those.
The 12-year-old singer-songwriter gained a loyal fan base after videos of her bucking on the streets of Dublin went viral.
The Cork native has been compared to powerhouse vocalist Adele and has is quickly making a name for herself as one of Ireland's most exciting young talents.
However, it's not just us who think so. The young singer is currently making waves on the other side of the Atlantic and even stopped on The Ellen Degeneres Show for a show-stopping performance and chat with the host.
During the interview, Allie revealed how she has been working with the likes of Ryan Tedder from One Republic and solo artist Charlie Puth.
Speaking about Allie's amazing talent, Ellen predicted that she wouldn't be singing on the street for much longer – and honestly, we couldn't agree more.
Watch this space.