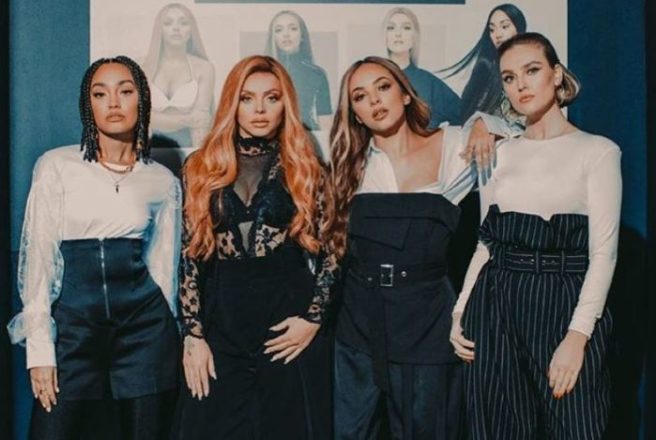 'I'm excited': 2 Little Mix members are ready to get married
The Little Mix gals are loved up, that's for sure.
And now two of the member have revealed that they wanna get hitched to their boyfs.
Perrie Edwards and Leigh-Anne Pinnock have opened up about their relationships and they deffo are thinking bout the future.
Perrie, who is dating footballer Alex Oxlade-Chamberlain, has said that "definitely marriage" is what she wants.
The 25-year-old has been dating Alex for almost two years.
She said, "I hear a violinist and I'm like, 'That's going in my wedding!' I love strings, the whole idea of marriage…the day and the dress. I'm a hopeless romantic but, at the same time, I'm career-driven first."
She continued, "I know marriage is lovely and cute, but I'd rather just be with Alex for the rest of my life if I had to pick."
Meanwhile, her fellow band mate Leigh-Anne Pinnock also admitted that she wants to wed her bf, Watford FC footballer Andre Gray.
The 27-year-old, who has been dating Andre for more than two years, said, "Do you know what I'm excited for? Our names. To say Andre and Leigh-Anne Gray in letters."
She continued, "Obviously we want to get married. Like I'm more excited to get married than have kids. I've planned every detail of my wedding…the big day. I've been planning it a long time."
They deffo seem to have their minds made up – good luck to their lads.