These are the 'raunchiest places' people have had sex on holidays
Sun, sea, sand and sex… on a lilo?
When it comes to sex on holiday, it seems millennial holidaymakers are a fairly adventurous bunch.
Well, that is according to new research which looked at the 'raunchiest places' people have had sex abroad.
In a list of the top five places, having sex on a lilo came in last with just 23 percent giving it a go; sex on the beach came out on top at 63 percent.
Having sex in a bar (37%) came second, followed closely by in the swimming pool (33%) and on the balcony (27%).
The research by Playtime, who have released three new cocktail inspired lube flavours for summer, surveyed 2000 British holidaymakers aged 18-35 to find out about their sex habits on holiday.
It wasn't all about finding the places people have done the deed though.
The research also found that the majority of holidaymakers are up for a holiday fling.
And shockingly enough, more than half of the participants said they would be up for one, even if they were in a relationship – as long as their partner wouldn't find out.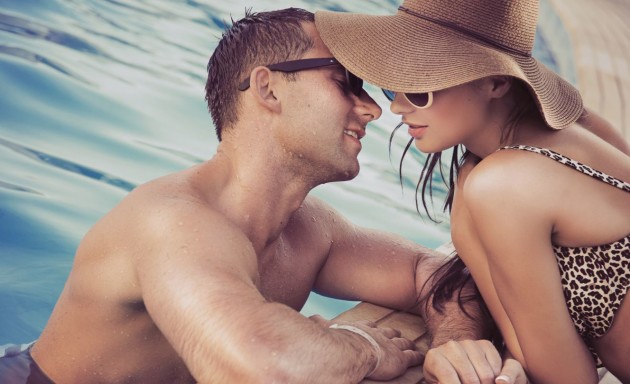 "We thought it would be really interesting to look into people's attitudes and behaviours when on holiday over the summer, and see if inhibitions alter when sun, sea and relaxation are thrown into the mix," Amanda Lewis, Marketing Director at Playtime, said.
"Turns out millennial Brits are a really saucy bunch! It's also great to hear that holidays are the perfect spot for British couples to rekindle their attraction and put the spark back into their relationship."
We know this is based on British millennials, but how do you think the Irish would do in a study like this? Are we more or less conservative when it comes to where we have sex, do you think?