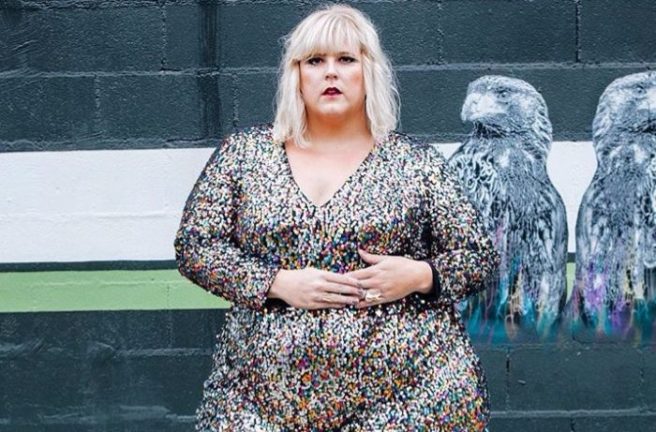 This plus size blogger's homage to her rolls and cellulite is everything
Body positivity is a key element to loving the skin you are in.
Oftentimes, despite our best intentions, we can be extremely harsh on ourselves over the most minute cellulite dimple or tummy roll, no matter what size we are.
From the smallest size zero babe to the curviest Rubenesque creature, it's important to remember to embrace the body you live in, and not get hung up on the little things you perceive to be your flaws.
Plus size activist @glitterandlazers often finds herself at the receiving end of hurtful fat shaming online, but she recently penned an Instagram post sharing why she feels it is important to respect the skin you are in.
'Carpe freakin diem. It's a tough world. In a society where even the thinnest of thin can find their rolls and focus on their cellulite… how's a big girl supposed to ignore them,' she begins.
'The fact is, she doesn't. She owns them. She recognizes them as a part of who she is. We need less images that shame these folds, crease and bumps on our body.'
'The images that celebrate accepting them as something akin to winning the noble peace prize. What if we just stopped attaching shame to them?'
'What if we stopped trying to make sure everyone knew they existed. What if we stopped hunching and pinching and squeezing to show it, and our acceptance of it, off.'
'What if instead we just fu***** lived, in whatever shape our body takes to be alive?'
Girl, please take a bow.