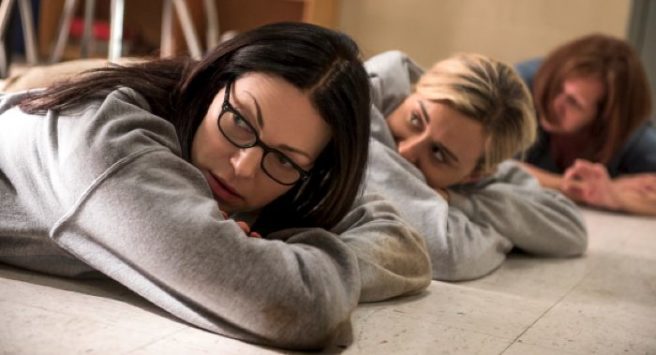 The first minute of OITNB is here and we can't wait to see what's next
Orange Is the New Black left us on a total cliff hanger at the end of season four.
All the inmates of Litchfield decided to revolt against authority and when Daya ended up with a gun, all hell broke loose.
We've been waiting to see what comes next in season five, and finally the first minute is here for us to pick apart and analyse.
Carrying on from the last episode, it looks like Alex and Piper are still looking to avoid trouble, but it doesn't seem easy with everything that's going on.
And then we see Daya, who still has the gun in her hand. She doesn't seem to be handling the situation very well, and tries to tell everyone to be quiet as they're shouting at her to shoot the police officer.
Then, as the screen goes black, we hear a gunshot.
Will someone die? Did she just shoot the roof for people to be quiet? Who knows…
Orange Is The New Black season 5 will debut on June 9 on Netflix.
Oh, and while we have you; don't forget to have your say in the inaugural SHEmazing Awards this May! It's time to vote, and you can do it right here!