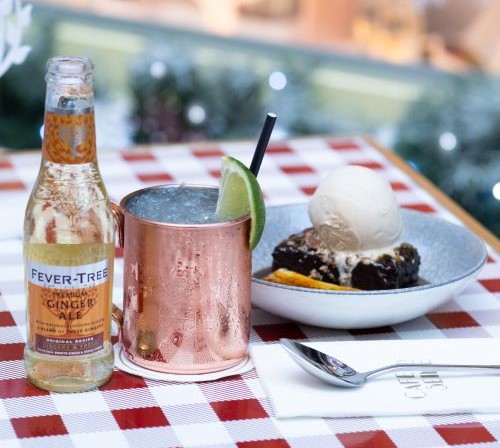 The Fever-Tree Frozen Woodland returns to Café en Seine today
Today, Friday, November 10th, Fever-Tree will unveil the fabulous festive Dublin City hideaway that will transport visitors to a picturesque, French winter-wonderland, perfect for a cosy afternoon, filled with glistening lights, frosty décor and joyous season sparkle. The Frozen Woodland at Café en Seine will serve a selection of festive Fever-Tree cocktails, as well as a perfectly paired food menu set to delight your taste buds ahead of the Christmas period. Enjoy an aesthetic lunch sitting after some early weekday Christmas shopping or pop in for a tasty brunch to enjoy the live music playing in the Frozen Woodland every Sunday afternoon. Early booking is advised to secure a spot in this spectacular festive destination and bookings up until mid-December are open now via Café en Seine website.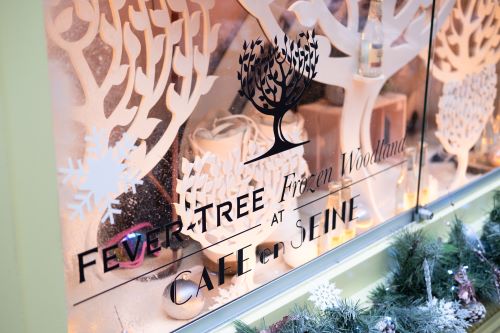 Fever-Tree was created with one simple premise – "If ¾ of your drink is the mixer, mix with the best", sparking a mission to bring quality, flavour and choice into the world of mixers. Whether you're a gin or vodka fan, rum or whiskey, Fever-Tree & Café en Seine will have the perfect Christmas pairing for you. Enjoy a festive tipple with a punch as the classic Rum & Ginger Winter Mule, created with Fever-Tree's signature Ginger Ale, or for lovers of all things sweet, the Cherry Blossom will delight your taste buds, made with gin, cherry syrup and Fever-Tree Tonic. Indulge in a cosy classic with the Winter Warming Margarita, topped with Fever-Tree Mexican Lime Soda and for cocktail connoisseurs, Snowflake brings an air of elegance, mixed with egg white, agave, lime juice and topped with Fever-Tree Elderflower Tonic.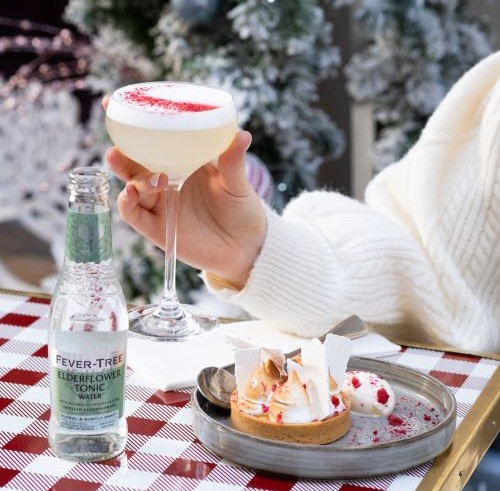 Delight your taste buds even further with a sublime lunch or brunch that will pair perfectly with your Fever-Tree cocktail of choice. The menu at Café en Seine, one of Dublin's most iconic restaurants & late-night venues is created by Pichet founder Stephen Gibson and revolves around great ingredients – whether it be their grass-fed, dry aged Irish beef, sustainable seafood from around the Irish coast and surrounding seas or the bread freshly baked every morning. Choose from brunch dishes such as the Eggs Royale with smoked salmon and the new Turkey & Brie Toastie or get your greens with the famous Café Bowl, bursting with pulses, grains, falafel, sweet potato and vegan ranch dressing. Lunch dishes boast crowd-pleasers like Fish & Chips and The Double Smash Burger and delectable sharing plates from Chargrilled Padron Peppers to Crispy Chicken Wings.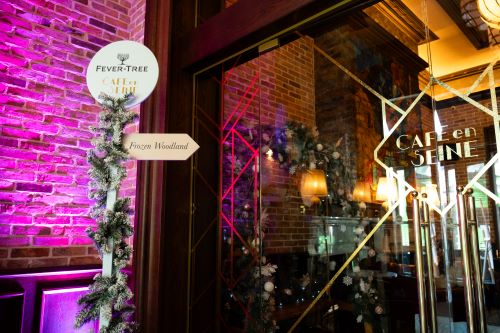 With multiple picture-perfect moments like the 'Magasin de Ski', sparkling frosted trees or just the aesthetic cocktails on your table, The Fever-Tree Frozen Woodland will offer the perfect haven within a bustling city centre. Visitors can relax, get cosy and enjoy the country's best premium mixers over time with friends and family ahead of the busy Christmas season.
To book your dreamy winter day out contact Café en Seine by phone (01) 677 4567 or email bookings@cafeenseine.ie. To view the full menus visit www.cafeenseine.ie/menus/. For allergen information please consult your server.