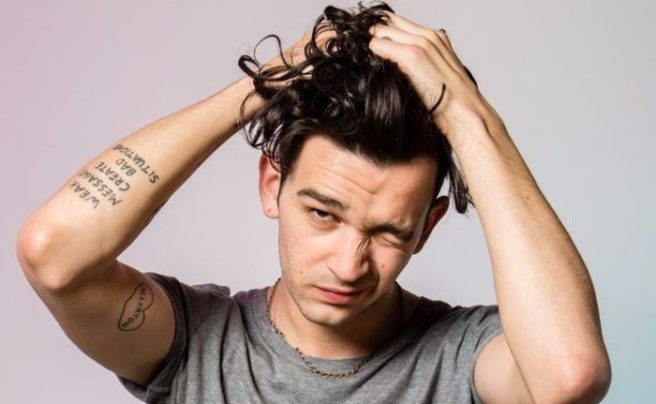 The 1975's Matt Healy gives angry speech over Manchester attacks
The 1975 were playing a gig in Detroit, Michigan when the lead singer Matt Healy gave a heartfelt speech about the Manchester attacks.
The band frontman, who is from Manchester, spoke his mind about the attack, labelling the targeting of kids as 'bulls**t.'
'I'm bored of nationalism and I'm bored of racism. It's over. Nationalism, religion, all these regressive things, they're over. We can't carry on in the way that we're carrying on,' he said.
matt healy of manchester-based band the 1975 speaks on behalf of today's tragedy. music will always build bridges. pic.twitter.com/kEg3keJzmv

— Michelle (@follosopher) May 23, 2017
'We're from Manchester and where we used to hang out, the actual place that we used to hang out, someone put a bomb in there tonight and then killed a bunch of kids that were going to a f**king show in Manchester.'
'I don't need to be educated on f**king anything to say that that's bulls**t.'
'I don't know what it's in the name of, so I apologise if it's not in the name of religion, if it's not in the name of nationalism, but these are things that keep happening and I'm f**king pissed off about it. And I'm sorry.'
— The 1975 (@the1975) May 22, 2017
The attacks occurred last night at an Ariana Grande concert in the Manchester Arena, killing 22 and injuring 59.
Children are among those confirmed dead.