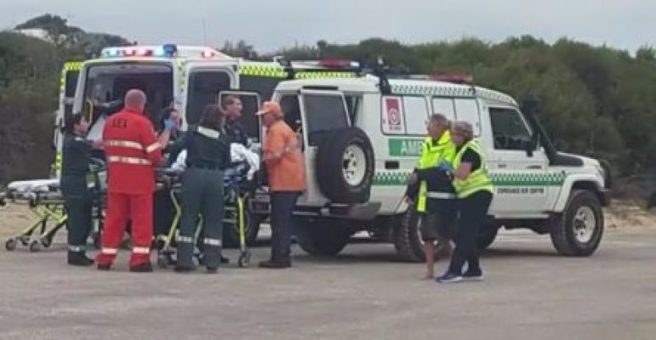 Teenage girl dies following shark attack in Western Australia today
A teenage girl has died today after being attacked by a shark approximately three kilometres east of Wylie Bay in Western Australia.
According to reports emerging from media outlets around the world, the 17-year-old had been surfing with her father at the Kelp Beds when the attack occurred.
It is understood the teen was rushed to hospital in Esperance in a critical condition, and reports emerging from the area confirm that the teen's leg was badly mauled during the attack.
#BREAKING: A 17-year-old girl has died from her injuries, after a shark attack at Kelp Beds in Wylie Bay. #Esperance @EspExpress pic.twitter.com/kVXn9s8Aq6

— Caitlyn Rintoul (@caitlynrintoul) April 17, 2017
Tragically, the teen, who lost a substantial amount of blood, later died from the injuries sustained.
The area in which the teen and her father had been surfing is known for the presence of great white sharks.