Tattoo engagement rings are all the rage, and we're not mad about it
When you get engaged, you make a life-long commitment (for the most part, anyway) to love and cherish another human 'til death do you part.
If you fancy making a seriously permanent commitment to the love of your life, why not get engagement/ wedding ring tattoos?
Yes, really.
This is something we stumbled upon recently, while on a social media binge (don't judge us!)
Countless people are saying 'I do,' with the help of some gorgeous ink to signify their love – and we're so into it!
Check out some of our favourites:
The simple infinity symbol.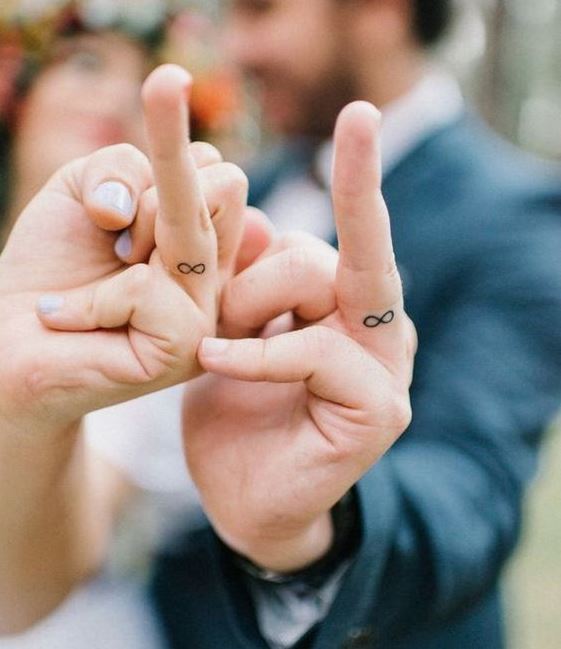 A hint of nature.
Are you and your beau big Harry Potter fans? See below.
A very special date.
These ones are just really cute.
Simple, yet effective (we're in love).
Say it with love.
'When your hearts meet forever.'
Celtic symbols for the WIN.
We love the idea of a tattoo down the side of your finger!