Dublin Zoo is set to open a new attraction, and if you were a fan of Jurassic Park back in the day, then you're going to love it.
In a video posted on social media today, the zoo revealed that it will open Zoorasic World next month.
The short clip is very cute and shows a group of kids watching on as a Tyrannosaurus Rex arrives to the Phoenix Park attraction.
The kids clap and jump with anticipation, and we think we're as excited as them to see the attraction in action. What's not to love about having only dinosaurs in action?
Dublin Zoo director, Leo Oosterweghel, told the Irish Sun that the new exhibit is an investment piece, much like the newly-installed Sea Lion Cove and Orangutan Forests.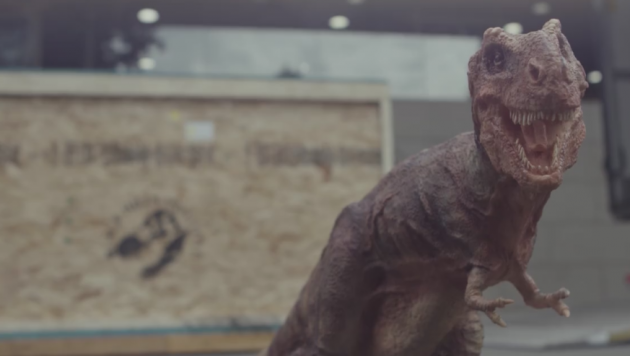 "All monies generated by Dublin Zoo go directly back into ensuring the continuous development of the Zoo," he said.
The new attraction will open to the public on July 7.