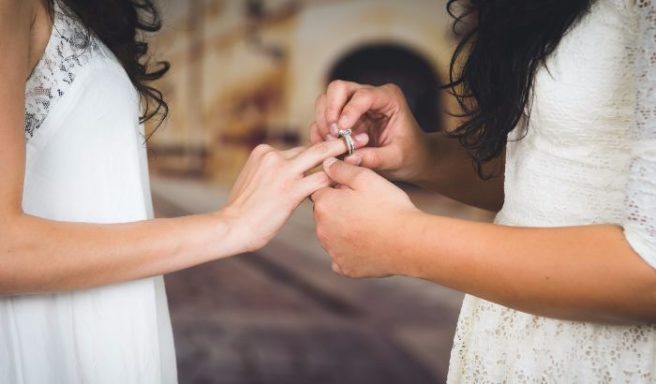 Samantha Brookover and Amanda Abramovich were enjoying one of the best days of their lives when they got married in September 2014.
However, their delight quickly turned sour after a homophobic incident marred their big day.
The couple said 'I do' in an intimate ceremony surrounded by loved ones, before proceeding to West Virginia's Gilmer County courthouse to seal the deal with a legal certificate of marriage.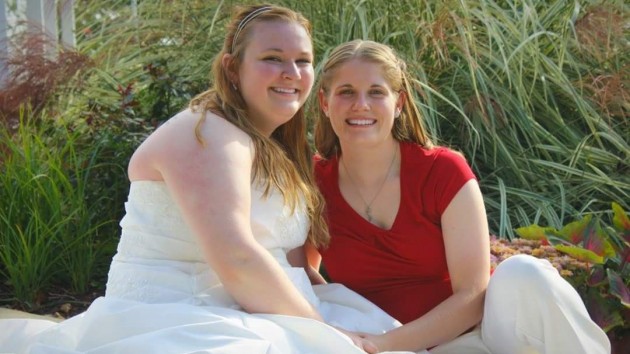 Pic: Americans United for Separation of Church and State
It was here that the couple were allegedly the victims of a homophobic incident, in which the couple were palmed off after being falsely told that they couldn't get a marriage certificate without a driver's licence, according to The Washington Post.
Upon returning over a year later to procure the certificate, the couple were allegedly met with a 'tirade of harassment and disparagement,' according to their lawsuit.
The court house clerk reportedly called the couple an 'abomination' and stated that God would 'deal with them.'
I'm so happy I had the honor of being in West Virginia the day after gay marriage is legalized.

— Seth Wyatt (@srw_president) June 28, 2015
'I don't want to forget that day being so happy because it's crowded out by the legal day,' she told the Washington Post.
'But sometimes I can't help it. It's hard to drive by the courthouse. It's hard to just deal with it. I feel like I was robbed of being a human on that day.'
The clerk reportedly felt that her constitutional right to express religious freedom meant that she could harass the lesbian couple due to their sexuality.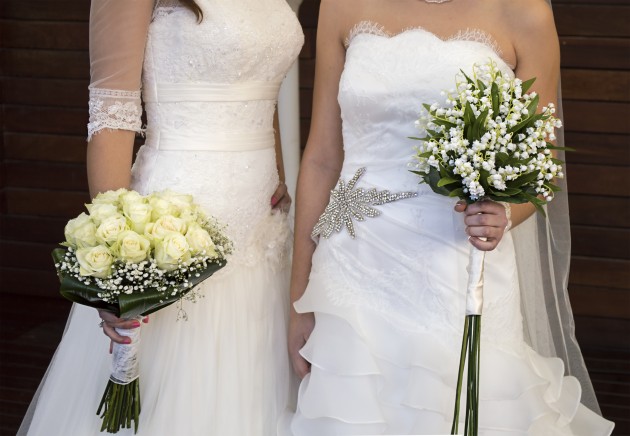 'I just felt led to do that. I believe God was standing with me and that's just my religious belief,' she told The Charleston Gazette.
The couple were able to sign their papers and get the marriage certificate eventually, but the entire event was marred by the alleged harassment.