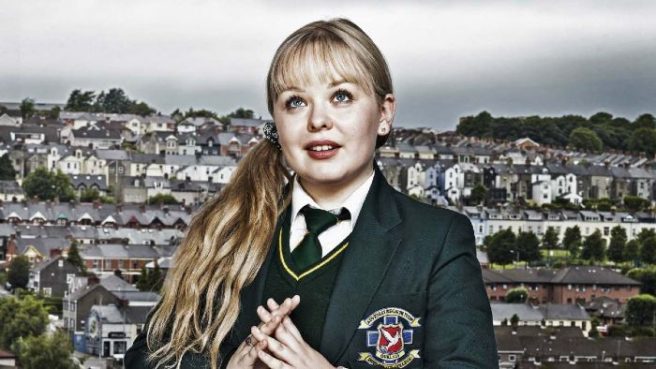 Two Irish actors have come forward to reveal how they were sexually harassed by powerful industry executives when they were just starting out in the acting business.
Derry Girls actress Nicola Coughlan, 31, and Ballykissangel star Victoria Smurfit, 43, have both shared stories of how they were put in uncomfortable situations in order to win the respect of those in charge.
Taking to Twitter, Nicola, who plays 16-year-old Clare Devlin on the hit Channel 4 show, recalled a situation where she had been asked to "perform naked" by a "respected director" while taking part in an acting competition she was just a teenager.
Using the hashtag #GreyAreasNoMore, the Galway native admitted that the account was "barely the tip of the iceberg", adding that she has been put in much worse situations over the years.
#MeToo #speakout #greyareanomore pic.twitter.com/UGwzjB0W5W

— Nicola Coughlan (@nicolacoughlan) October 17, 2017
"I had a chat with him before about what the competition would entail and he told me that if I really wanted to impress him, I should perform naked," she wrote.
"I was a kid, but no woman of any age should be spoken to by a man in a position of power, ever. Trust me, I have a lot worse stories than that."
Meanwhile, speaking to The Sunday Independent, Victoria Smurfit revealed how she had been ordered to accompany a producer to his hotel room following a successful Hollywood audition.
After a "fantastic" second audition, the star recalls how she was invited out for dinner with the production team.
Aware she needed to be on her "game", Victoria discretely poured her alcoholic drinks into a potted plants as she laughed and joke with industry execs.
Later in the evening, the producer told the actress, who was in her 20s at the time, "you are coming with me to my hotel room."
Clearly distressed my the situation, the actress "just played innocent", admitting "he was very straight and very strong about it, so I legged it back to my hotel".
Upon returning for her third audition, she was told she did not get the role.