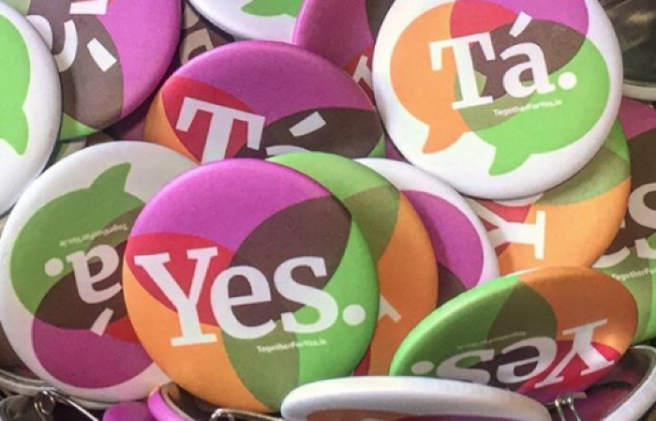 The Together For Yes initiative has warned voters on both sides of the debate to be wary of tactics used by particular organisations on social media.
Described as 'Trump' style tactics, the campaign wishes to draw voters attention to the facts surrounding the referendum.
'It has been reported that a website claiming to be promoting unbiased information was in fact a ploy to capture the Facebook information of Irish citizens in order to target them in the weeks before the referendum on the 25th May, similar to the recent Cambridge Analytica scandal,' said Together For Yes Co-Director Ailbhe Smyth.
'Other reports suggest a video circulated on Facebook was manipulated to look like an RTE news report. Both of these cases have been reported to Facebook and one to the Standards in Public Office Commission.'
'We are all aware of the huge impact that manipulative online and digital campaigns can have on voter sentiment, as was witnessed in the Brexit vote in 2016.'
'Together for Yes understands that the decision to repeal the 8th amendment is not one that Irish people are taking lightly. It is imperative that people are given the opportunity to hear both sides of the argument in a way that allows them to make a fully informed decision and this includes having access to facts, evidence and personal stories. Both sides in this debate have a responsibility to ensure the integrity of all information that is used to support our respective cases.'
'This responsibility includes social media activity, the credentials of experts and the veracity of facts presented across a range of media over the course of the next few weeks.'
'Together For Yes is urging people to check out the Referendum Commission website for objective, factual and truthful information on what the central question of this referendum is about.'
'It is deeply concerning that private citizens' data appears to be being captured in this way in a bid to manipulate undecided voters in the final few weeks of a critical campaign.'