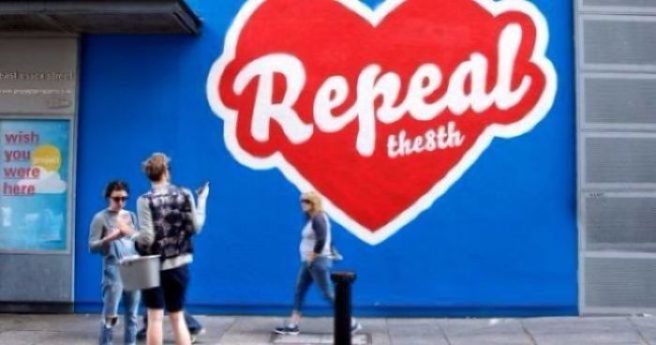 The Union of Students in Ireland will launch a 'Repeal Mobile' this morning as part of the campaign for a Yes vote in the upcoming abortion referendum.
Kicking off at Maynooth University, the two-week roadshow will see the Repeal Mobile visit campuses across the country in an effort to prepare students for the vote scheduled for May 25.
USI President Michael Kerrigan said: "Students have campaigned for abortion rights for decades, and we're not stopping now.
"We will make Ireland a more progressive, respectful and caring place for everyone, and students will be leading the charge."
Meanwhile, more than half a million young people are being advised to check if they are eligible to vote after a number of people reported being removed from the electoral register.
The deadline for adding your details to the register is Tuesday, May 8.
The Executive Director of Spunout.ie, Ian Power, says it's vital that everyone checks the register, even if they have voted before.
"A number of people checking the register in the last few weeks have reported to us that they have been removed," he said.
"That can often happen as local authorities attempt to clean the registers between elections and referendums, so we are just advising everyone to check just to make sure, so that if they have been removed for any reason, or if they have changed their address, that they can do that."
You can check the register here.