School uniforms have been used as fashion statements in the past – think Britney Spears in the 'Baby One More Time' video – but who thought they'd be dressing their kids in luxury brands for school?
The Taimei Elementary School in Toyko's upscale Ginza shopping district plans on introducing optional Giorgio Armani uniforms in April.
The full set comes at 80,000 yen a pop (about €590), which is three times more expensive than current school attire. The move has raised eyebrows of parents and government officials alike, Harper's Bazaar reports.
"I was surprised and wondered why such luxury uniforms have been picked for a public elementary school," one mum told Huffington Post Japan.
"I'm worried that a wrong notion that something expensive is good and something cheap is bad could be imprinted on children," she continued.
The dress code change for incoming students was made known in a letter last November. In the letter, headmaster Toshitsugu Wada also hailed the school as a 'landmark' in the area.
Another landmark in the area? Armani's head office, which is a mere 656 ft. away from the school.
Government education officials are not pleased with the school's change in uniform.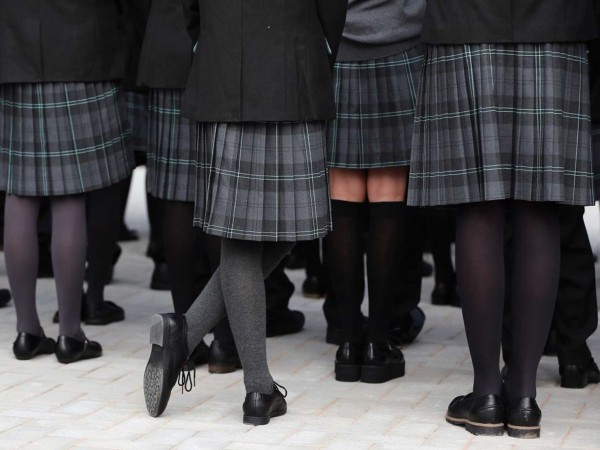 In parliament, the officials discussed how, while school principals are free to set school rules and uniforms, this new policy in Taimei Elementary School did not have the consensus of the parents.
Following backlash against the Armani uniforms, the headmaster shared a statement on the school's official website.
"With humility, I take the criticism that explanation has been insufficient and not well-timed," it stated, "I will go on explaining carefully to those concerned."
He says there will be an explanation on uniform arrangements, though it remains unclear if the Armani ensembles will be mandatory.
What would you do if such a policy was put in place at your child's school?