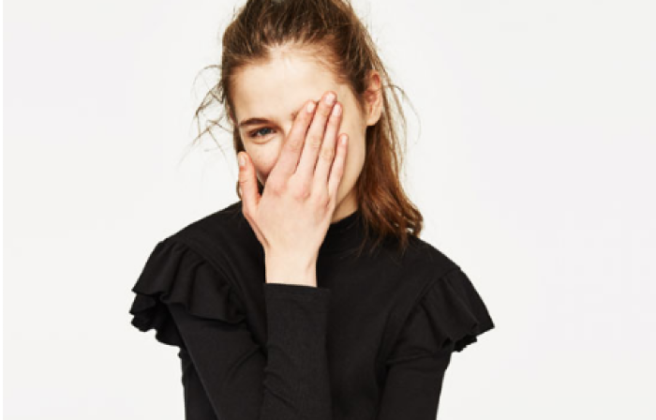 If you've been on Instagram lately, one trend that keeps popping up is ruffled, well, everything.
Ruffles are everywhere for spring, on absolutely every runway, and the high street has taken note.
Ruffles may seem like a tricky or unflattering trend, but it's actually really easy to pull off.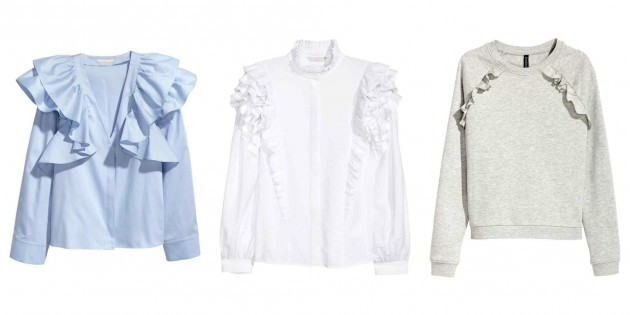 Blue blouse €44.99, White blouse €44.99, Grey jumper €14.99
The delightful thing about the trend is that you can go as out-there or subtle as you'd like with the look, depending on how fond of a good frill you are.
This blue H&M blouse is a dramatic way to do the trend, and would look equally good with a PVC skirt and fishnet tights as it would with dark jeans and loafers.
This white shirt is ideal for incorporating the look into your office ensembles, and this grey jumper is one way to rock soft, subtle and casual frills.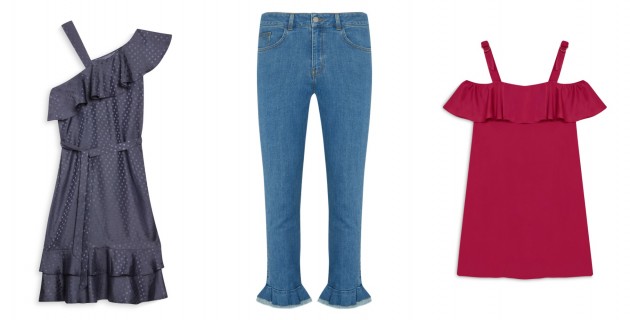 Dress €18.00, Jeans €17.00, Pink dress €16.00
Dresses are another easy way to work frills, as all you have to do is throw it on and go, no styling necessary.
These Penneys dresses are perfect with heels for a night out, or casual denim lovers can incorporate ruffles onto the hems of their jeans.
The frilled jeans look cute AF with a band T-shirt and converse, or with high mules and a slinky shirt.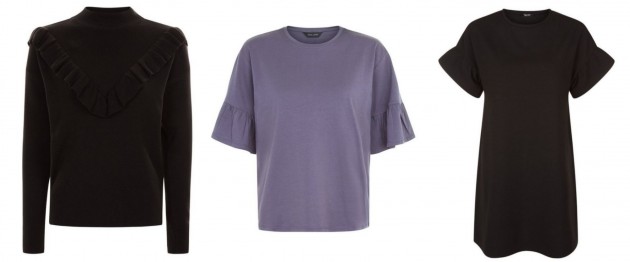 Jumper €10.00, Top €11.99, Dress €19.99
And for the casual frill-seeker, these pieces from New Look are the comfy, simple way to rock ruffles.
This jumper is just the updated, spring version of your current staple knit, while this blue top is a chuck-on-and-go piece if we ever saw one.
This black dress for teens does subtle frills on the sleeves, so minimalists can get the look without the fuss.
We're obsessed with ruffles this season, and keeping the look chic is easier than we thought.