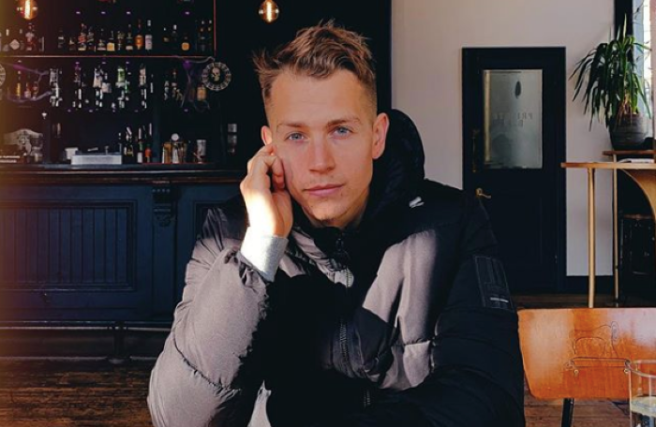 The I'm A Celebrity jungle is a great place to open up.
The famous faces have hours to chat about life and what has brought them Down Under.
So we wonder if James McVey from The Vamps will open up about his previous battle with food.
The musician revealed to the Mirror about his private struggle with an eating disorder.
Opening up about his struggle with food and body image, the guitarist said it had all began when he was overweight as a child.
As James grew he admitted that he developed a "negative relationship" with food which led to him being "stick thin."
But the 24-year-old didn't realise just how small his frame had been.
"Fans always send me pictures from years ago and I'm stick thin, and I didn't realise back then just how thin I was," he said.
"I was ill and I looked ill. I'm happy that now I've come full circle and see food as a positive."
"I don't want to belittle other people who have anorexia, but I think I definitely had a negative relationship with food in those early days. I was obsessed with food," he explained.
Thankfully, James is on the road to mending his relationship with food.
"It's now about building muscle and getting leaner. You need to eat more of the good things," he said.
I feel like James Mcvey should hace gotten more screentime today that just my opinion and I feel like I might be a bit bias as been a fan #teamjames
#imaceleb

— JamesFaceCream #teamjames (@BrianNotYoungK1) November 24, 2018
Recently, James' fans haven't been too happy with his treatment in the camp.
The 24-year-old missed out on a care package and his followers felt like he wasn't been given enough air time.
We definitely wouldn't mind seeing more of James' face on our screens.
Fair play to James for bravely opening up about his battle with food and if you're struggling with an eating disorder, you can find help here.
The helplines for ROI is 1890 200 444 and for the UK: Adult Helpline: 0808 801 0677, student line: 0808 801 0811, youth line: 0808 801 0711.