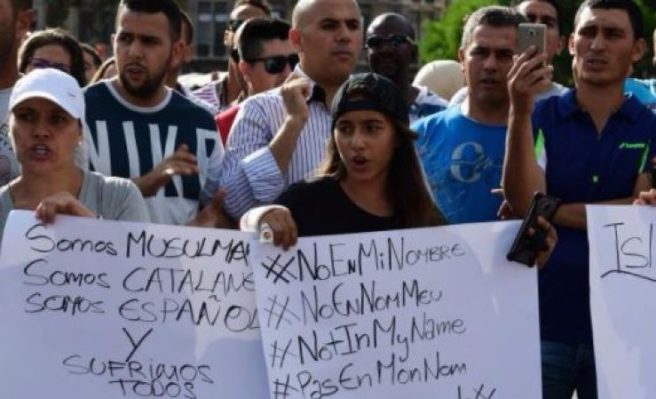 Following last week's devastating terror attack in Barcelona, members of the Muslim community have taken to the streets of the Spanish city to protest the acts of terror which were carried out in the name of their religion.
Less than a week after a group, which is believed to consist of 12 radicalised individuals, plotted to kill and maim innocent bystanders in both central Barcelona and the town of Cambrils, hundreds of Muslims have taken to the streets to protest the abhorrent acts.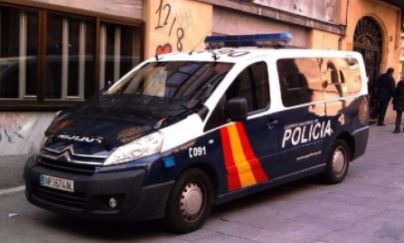 Clutching placards which read 'not in my name' in a number of languages, the city's Muslim community proved they are desperate to distance themselves from the individuals who killed at least 14 people in last week's atrocities.
Creating the shape of a heart with their hands, hundreds of people, young and old, marched from the scene of the attack to the Plaza de Catalunya over the weekend.
Hundreds of Spanish Muslims on the Ramblas in Barcelona now, protesting against terrorism. "Not in our name" a popular sign pic.twitter.com/7cqZqs2o3w

— Sunny Hundal (@sunny_hundal) August 20, 2017
Currently, the Muslim community in Spain is on the receiving end of racist grafitti, with mosques in Barcelona, Seville and Granada having been targeted by vandals in the wake of last week's terrorist attacks.