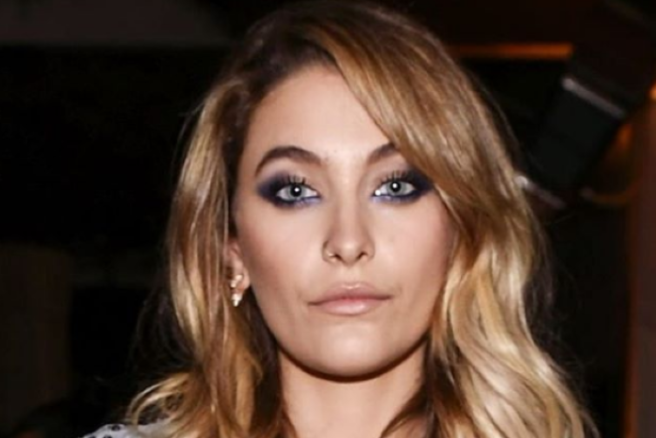 Joe Jackson has sadly lost his battle with pancreatic cancer at age 89.
His granddaughter, Paris Jackson has paid an emotional tribute to the music manager.
The 20-year-old also revealed how Joe spent his last moments.
Paris took to Instagram calling her grandfather the "first true Jackson."
Adding to the array of photos, Paris penned a lengthy and heartfelt message in the wake of his passing.
"Spending those last few moments with you were everything. Being able to tell you everything I needed to tell you before saying goodbye was such a blessing. everyone that came to visit you, came with love, respect, and so much pride in their hearts for you. Proud of you, proud to be your children, grandchildren, and great-grandchildren, proud to have your strength and share the dynasty you spent your life creating, and proud to be Jackson," she said.
"You are the first true Jackson. the legend that started it all. None of us would be anywhere near where we're at if it weren't for you. You are the strongest man I know. your life's work will go down in history, as will you, to be known as one of the greatest patriarchs to ever live. I will cherish every moment with you til the day I die, especially our last moments. Being able to hold your hand, lay with you and cuddle you, give you kisses all over your cheeks and forehead, meant more to me than you'll ever know," she added.
Paris continued by explaining how wonderful their relationship had been from her childhood, right through to the present day.
"Quoting advice you gave me when I was a little kid and seeing your eyes light up, sharing stories my dad used to tell me about you, telling a joke and hearing you laugh for the last time… My heart is full knowing we left each other in that way. I made you promise me you'll come to visit me.
"You agreed and I'm going to hold you to it. and I promised you that we will keep telling your story, over and over. to never be forgotten. my great grandchildren will know who Joseph Jackson is. I love you, grandpa. so so so much that words can't describe."
The daughter of the King of Pop finished by thanking her grandfather and that they will see each other soon.
"I have immense gratitude for you, and always will. we all feel that way. Thank you for everything. Truly. Rest in peace and transition. I'll see you in my dreams very very soon."
Reports have indicated that the 89-year-old passed away on Wednesday morning.
Disgusted by some of the comments I'm reading about my grandpa Joe by those who didn't even know him. Please don't just regurgitate what you were spoon fed by the press. Joe was loved by our ENTIRE family and our hearts are in pain. Let us grieve without the nastiness.#ripthehawk

— Taj Jackson (@tajjackson3) June 27, 2018
In their time of grief, members of the Jackson family have asked to respect their loss and stop commenting negatively.
Tributes to the 89-year-old have been pouring in on Twitter and Instagram.