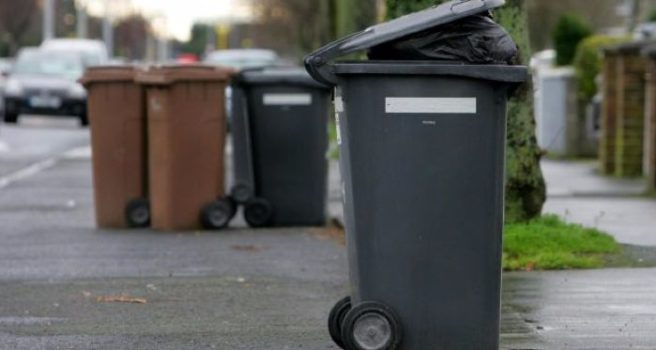 Dublin residents are being fined for having as little as a teabag in their recycling bin.
According to 98fm, Greyhound waste company has already issued fines of €30 to people who put teabags in their bin, while others have been fined for a couple of biscuits.
However, residents are concerned that when they leave their bins out on the road to be collected, children going by on the street will throw something in them.
Nicola McHugh from Ballyfermot said that she received a fine for having biscuits in her green bin, but doesn't feel like she has to pay it as "kids are using the bins constantly."
Nicola McHugh says she got a €30 fine because kids put Toffeepop biscuits in her recycling bin while she left it on the road pic.twitter.com/HeK9bVrdHH

— Sean Defoe (@SeanDefoe) July 13, 2017
Meanwhile, TD Bríd Smith from People Before Profits says that this is an example of companies acting like cartels.
She feels as if there should be a bit of leeway "for a certain level of contamination."
Greyhound waste has since responded to the claims, saying nobody is fined for having only one teabag in their green bin.
The company said: "Only bins that are consistently heavy over a long period are selected for monitoring.
"The householder is then informed in writing that their green bin is being monitored and are provided with ample time to change the way they segregate their waste.
"When their bins are checked and are found to be contaminated, pictures are taken and a surcharge is issued. The householder is then given 14 days to appeal."
They also shared a picture