He may have insisted he didn't want to be discriminatory, but Senator Terry Leyden still managed to do so when he recently suggested that certain sports were outside the physical capabilities of women.
Speaking to the Seanad, Senator Leyden revealed that he did not support the idea of female rugby teams due to the physical nature of the game.
"Funnily enough, I am not a great advocate of women's rugby," he said. "I am not over enthusiastic about it from a health point of view."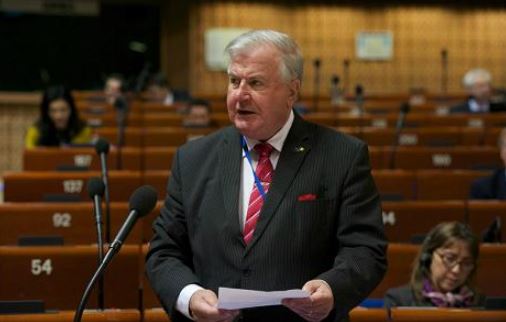 Suggesting that us women folk might be better served in a different field, he went on to say: "Rugby is a very physical game. I think there are certain games more suited to women, and I do not mean to be discriminatory."
"I mean it from the point of view of the future health of women rugby players," he added.
"Rugby is very physical"
So is giving birth.

Senator Says Rugby Is Bad For Womens Health https://t.co/9Tw9e5yr4Z via @todayfm

— Evanne Ní Chuilinn (@EvanneNiC) October 23, 2017
Unsurprisingly, the remarks went down like a lead balloon, with RTÉ sports broadcaster, Evanne Ní Chuilinn, quick to add her voice to the discussion.
Taking to Twitter to dismiss Leyden's apparent concerns, Evanne quoted: "Rugby is very physical" before adding: "So is giving birth."
The tweet has been celebrated by hundreds of social media users this week, with one responding: "For the love of God! Does Senator Leyden want us to go back to the days of comely maidens dancing at the crossroads?"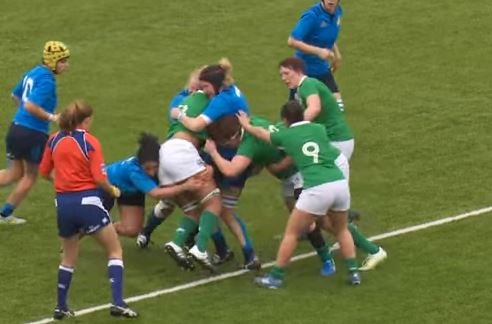 "Sometimes I feel like the world is going backwards," wrote one Twitter user while another added: "Reminds me a bit of the old 'women can't run far because their uterus' will fall out' adage."
Senator Leyden has since retracted his remarks, issuing a statement, reading: "I regret the offence caused to Women's rugby by my recent comments."
"I have been contacted by a number of people regarding the participation of women in rugby and realise that my point of view was ill informed."
Oh, and one more thing while we have you! Don't forget that you can catch up on all your favourite shows for free for a month right here, so sign up now!