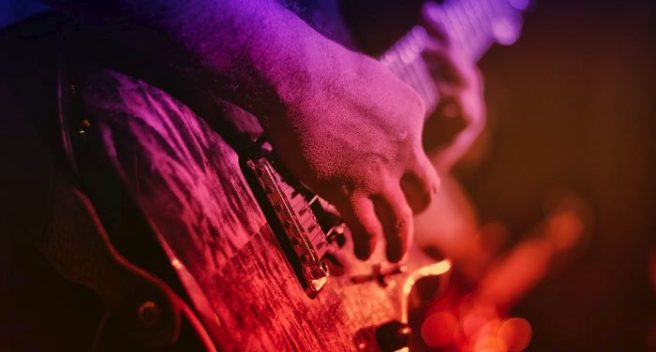 Galway native Dave Donoghue has broken a Guinness World Record for the longest guitar lesson in the world.
Dave began his lesson in Monroes Side Bar in Galway at 9am on Good Friday and finished up at 9am on Saturday.
Although, he went beyond the 24-hour mark "just in case."
The guitar teacher, who owns Kaizen Guitar, raised funds while completing the record for Jigsaw Galway – a free, non-judgemental and confidential support service for young people in the county.
Dave his his target of €5,000 but online donations are open for another week.
Dave told The Irish Mirror: "It was something I wanted to do since 2013 and I am just overwhelmed today that it has happened. We have done it and people were just so supportive to this dream of mine.
"Some students were here for 13 hours playing. It has been a surreal 24 hours and I don't think I can ever thank all my support team behind the scenes enough."
Dave also talked about his company, Kaizen Guitar, which aims to improve the quality of lives around the world by helping people realise their full potential.
"We intend to play a significant role in the future of guitar education, making it as fun and as accessible as possible for all ages and abilities. It's all about the individual and what their interests and passions are.
"Kaizen is the practice of continuous improvement. It's all about enjoyment and learning through the persons interests be it sport, reading, music or art."
You can still donate to Dave's cause over on this website.
Images: Liam Donoghue and John McMahon
Oh, and while we have you; don't forget to have your say in the inaugural SHEmazing Awards this May! It's time to vote, and you can do it right here!