Well, over the last several months it seems that certain foodies across the ponf are falling in love with some of our favourite culinary delights.
Not too long ago The New York times realised that sausages rolls were probably the closest thing to edible happiness for many individuals.
APPARENTLY the USA doesn't know what a sausage roll is?? Excuse me whilst I breathe into a paper bag

— Jellie Bee ᙙᙖ (@jellie_bee) November 8, 2015
There was also the hilarious Buzzfeed article that introduced people around the world to the glory that is a 3-in-1.
"Secret way of eating curry" – It's a bleedin' 3-in-1. Common as muck. Buzzfeed has some awful notions about itself.

— Rocket Raccoon (@RobbieH46) August 14, 2015
Now, they are adding further claim to what we already know to be true: Irish milk chocolate is the best.
Shivani Vora took a trip to Ireland and discovered that what had been told was true, not only is our milk chocolate a source of "intense pride", but also delicious.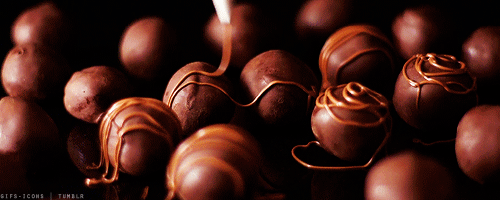 She went on a trip around the country to put some of our finest chocolates to the test. Starting in Butler's Chocolate Café, which was noted as having "the basics done well" and "refreshingly free of any fancy adulterations like spices or tea blends".
Shivani also made sure to sample the always popular Lily O'Briens and Colm Healy's Skelligs.
To be honest, the trip to Skelligs sounds like great craic and we're tempted to make a visit ourselves and spend the day doing some taste tests. The very serious act takes place in the most select of locations. The back of Colm's car- naturally.
Colm summed up the Irish chocolate experience like so: "The Irish touch makes it smoother and more chocolately, just like Irish people, including me."
Good man Colm.
However, despite the joy and deliciousness to be found from many of Ireland's finest chocolatiers, it ended up being the humble Dairy Milk that was the big winner.
"I was taken by their incomparably creamy mouth-feel, capturing that heavy shot of lactose, and my intended sampling turned into full-on consumption."
Not at all shocking considering it has been noted that Dairy Milk in Ireland is of a far superior quality than any other country. Speaking to the BBC one shop owner put it quite simply:
"Cadbury's chocolate tastes like chocolate," he says, "whereas Hershey's chocolate tastes like wax."
The difference in taste is supposedly due to the recipe used to produce Irish bars differing from those abroad. Irish Dairy Milk bars have a recipe consisting of "sugar, cocoa butter, and milk sourced from three dairy co-ops, combined with a mass made from cocoa beans."
Golden Crisp and Whole Nut appear to have been firm favourites. Unsurprisingly Tiffin didn't even get a mention.