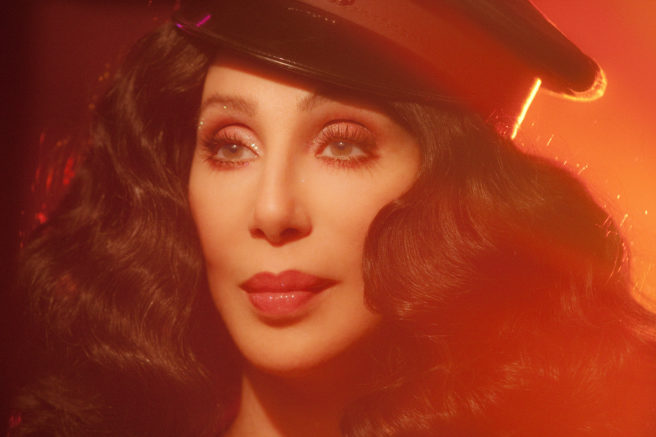 Cher is the Queen of Everything and the Coolest Person of All Time.
Yes, those titles all deserve capital letters – c'mon, we know it's true.
Cher has become an icon to a whole new generation of movie-fans, thanks to pop culture references on social media.
Her recent role as Meryl Streep's mum in summer feel-good flick Mamma Mia 2 has only cemented her status as one of Hollywood's legends.
And then she went and became even more amazing.
How, you ask?
Well, according to The Hollywood Reporter she had to face ageist comments when she turned 40. Yes, 40.
Cher spoke about how she had been feeling apprehensive about hitting the milestone in May 1986.
She was working on The Witches of Eastwick at the time and the director, George Miller called her with some unpleasant news.
"[He] said, 'I just wanted to call and tell you that I don't want you in my movie and Jack Nicholson and I think you're too old and you're not sexy.' Good morning, 40!"
While Cher says now that "tears started streaming down my face" at his awful comments, the man kept banging on.
"He didn't want to hang up," she said.
"He just wanted to tell me everything: 'I hate the way you walk, I hate the way you talk, I don't like the colour of your hair, I don't like the colour of your eyes."
#Cher recalls when the director of #WitchesOfEastwick told her that #JackNicholson thought she was "too old" and "not sexy" https://t.co/sPwEkwTowd pic.twitter.com/H4KmEur6al

— ET Canada (@ETCanada) August 21, 2018
Eh, Cher – he's clearly a a*sehole.
Obvs, our gal Cher wasn't gonna put up with it.
"So finally, I was like, 'OK, look motherf***er,'" she said.
"Yeah, I said the whole thing. I said, 'You didn't find me under a rock. I was nominated for an Academy Award for Silkwood. And I got the Cannes Film Festival award for best actress for Mask, so goodbye!'"
As she took home the gong for Best Actress at the Academy Award for Moonstruck the following year and more than three decades later she's making movies and selling out concerts…we think that maybe, just maybe she's having the last laugh.