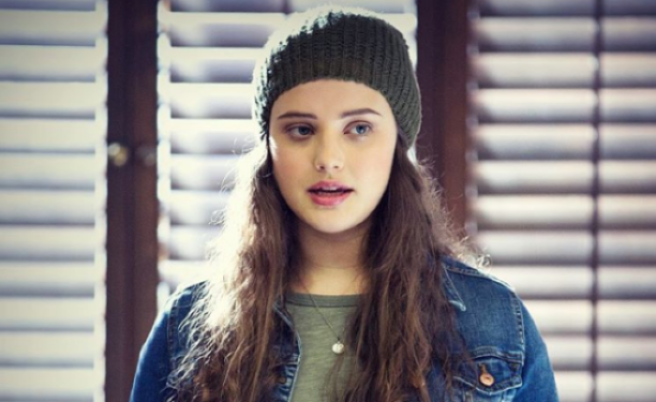 The first season of Netflix's original series, 13 Reasons Why was released last year.
The show caused no end of controversy, but with success of season one, it became the most talked about show of 2017, and it was inevitable that a second season would follow.
The show tackles issues like sexual assault, suicide, self-harm, gender discrimination, mental health and substance abuse, was criticised by many last year for the manner in which it dealt with such sensitive topics, but it opened up an avenue for teenagers, parents and educators to openly discuss some serious real-life issues.
This time we see Hannah's life filtered through the eyes of other people. Viewers, parents and mental health charities previously called out the show for Hannah Baker's suicide scene and dangerous lack of trigger warnings.
Season two began with a mature content disclaimer which saw the show's lead stars tell the audience the season ahead will tackle "tough, real-world issues," even going so far as to encourage younger viewers to watch with an adult.
It warns some viewers that it "may not be right" for them if they struggle with any of the issues the series is about. This represents Netflix's attempt to frame the series in a more responsible manner along with the crisis-resource-driven website 13reasonswhy.info, which is mentioned at the end of each episode.
"We're committed on this show to telling truthful stories about things that young people go through in as unflinching a way as we can," creator Brian Yorkey said. "We fully understand that that means some of the scenes in the show will be difficult to watch. I think Netflix has helped provide viewers with lots of resources for understanding that this may not be the show for everybody, and also resources for people who do watch it and are troubled and need help."
This season follows the individual struggles of numerous characters, including Clay, who is still pining for Hannah; Jessica, who is trying to feel normal whilst dealing with the after-effects of being raped; Alex, still recovering emotionally and physically from his own suicide attempt; Justin, Jessica's ex- boyfriend and a former love interest of Hannah's who's homeless and a heroin addict; and Olivia Baker, who continues to mourn whilst trying to focus on getting justice for her daughter.
Clay and Justin helped each other in their recovery process. They both needed each other but they didn't know that. Clay was angry, traumatised and unable to move on. Clay always had a wall up, he didn't open up but he did to Justin, their bromance offered light to a dark situation.
We see Justin blotting out his pain and covering his feelings by using drugs. The Netflix series never glamorised his drug abuse, they made it look repulsive. Justin should've seeked professional help as an addict in the series. But recovery doesn't follow a straight line.
Jessica and Alex also leaned heavily on each other. Jessica was uncomfortable in her own skin as a victim of sexual assault and Alex had to deal with the aftermath of his suicide attempt. It's important to have a strong support system and they displayed that.
Jessica was fearful during the series. She regained power by courageously naming Bryce Walker as her rapist. People in society tend to doubt sexual assault, they may think that the victim is a liar, over exaggerating or a slut.
The victim's sexual history doesn't matter. It doesn't make what happened less violent or less traumatising. Viewers were upset that Bryce only received a three month probation as punishment, and they should be, but this is happening everyday.
Parental support is crucial to a sexual assault victims recovery. Although, they shouldn't assume they know exactly what the victim is going through and they have to be patient and let them know they're there for them.
Language is the key when gaining consent, it's important you have permission and know for sure that the person you are with is agreeing to it. Teenagers spend 10.3 hours on the internet per day and some of them will hide secrets to keep up their social media image, whether it be that they were raped or feel depressed.
They will feel pressured to keep a positive image of themselves.
Hannah committed suicide and Alex attempted it, so their school decided to ban the students from talking about it. This is unhealthy and should've been talked about in the school by using plain language and by letting everyone know there are resources available; there are safe and trustworthy people to talk to such as trustworthy friends or family members, guidance counsellors or helplines.
Hannah's death rocked her fictional community. Teenagers might not tell their parents everything. Parents need to say that they're open to listening.
They need to understand and they shouldn't get angry. They should be more about listening than talking. They should find out the answers to their child's problem along with the child. Not all guidance counsellors have all the training to save someone's life.
The series has been getting many complaints about a vile male on male sexual assault scene portrayed in the final episode.
"But the fact is that, as intense as that scene is, and as strong as are or reactions to it may be, it doesn't even come close to the pain experienced by the people who actually go through these things. When we talk about something being "disgusting" or hard to watch, often that means we are attaching shame to the experience. We would rather not be confronted with it,' says Yorkey.
'We would rather it stay out of our consciousness. This is why these kinds of assaults are under reported. This is why victims have a hard time seeking help. We believe that talking about it is so much better than silence."
"There's a statistic that one in six men have been sexually assaulted," explained psychiatric consultant Dr. Hedrick.
"I think it's much harder for male victims because, it's a lot more difficult for boys and men to talk about being the victim because they have the same shame and guilt and fear that women and girls have but it also brings into question their own sense of masculinity and manhood."
Male on male sexual assault is under reported due to the pain and shame of talking about it and season 2 is a conversation opener. Gun violence effects most communities in the US. It has been happening increasingly over the past 25 years. As we see in the season 2, the hurt within a person caused involvement with guns.
It's not an excuse, we need to look out for people who are hurting and help them express it in ways that are not damaging. We get to understand why someone would do something so unthinkable.
Not portraying this matter doesn't make it go away and not talking about it doesnt mean its not happening in society. It means we're not talking about it.
It was an uncomfortable season to watch, but it was honest, these things are happening in the world and should not be taboo topics.
Hopefully it helps towards progress.
Season Two of 13 Reasons Why is now streaming on Netflix.
If you or a loved one needs help, the National Suicide Prevention Lifeline provides free, confidential 24/7 support. Call National Suicide Helpline (Pieta House) 1800 247 247 or visit www.pieta.ie. You can text The Samaritans at 087 260 9090 or email: jo@samaritans.ie. there are other supports available at http://www.mentalhealthireland.ie/need-help-now/