STI clinics: So, this is what to expect from your first check-up
When it comes to sex, we all know there's a first time for everything, and that includes a visit to the sexual health clinic.
But before we go any further and delve into the details of your debut appointment, it's important to remember that there is not a single thing you can present to a healthcare professional that they won't have seen before.
And now that that's out of the way, it's time to focus on the practicalities of your visit.
The wait
Look, no one exactly relishes the prospect of prolonged stay in a crowded waiting room.
And when that waiting room is littered with pamphlets that are enough to make your imagination run wild, the waiting game is made all the more agonising.
So, in order to make your first visit as stress-free as possible, be sure to research your chosen clinic, and establish whether they provide appointment slots or operate on a walk-in basis.
Upon arriving, you'll generally be presented with a form which you'll fill out and return to reception. Providing the correct details is vital in order to receive your results, so this is not the time to go incognito.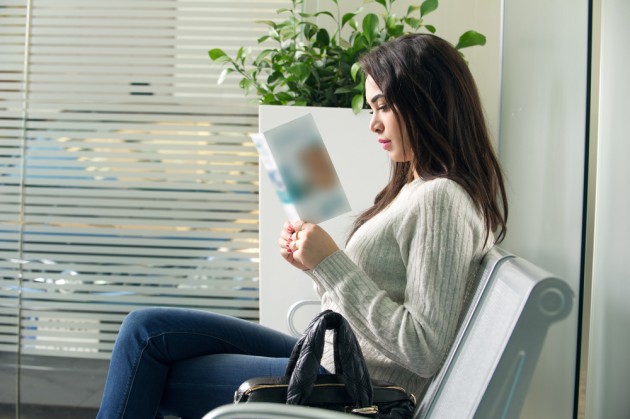 Sexual History
Once the wait is over, you'll be brought to a private room where you will meet your healthcare professional who will do their utmost to put you at ease.
The slot will generally begin with a chat about your sexual history. And again, this is not the time to get coy.
Be honest, be candid and be prepared to answer questions that may make you squirm, but don't, above anything else, be embarrassed.
You are taking responsibility for your health, and there's not a single person in that clinic who will have anything but respect for you.
Physical check-up
And now comes the moment to hop aboard the examination table.
Your practitioner will talk you through everything they need to do, and explain the process as they go. You can expect to have your genital area checked for rashes or lesions, a smear test conducted depending on your age, and a swab of your throat, vagina and anus depending on your sexual history.
Your practitioner will ensure the examination is as brief and comfortable as possible. And yes, you can be examined while on your period, but if you'd rather wait that's totally up to you.
In addition to this, you may be required to give a blood and urine sample so the practitioner can test for HIV, Hepatitis B, Hepatitis C and Syphilis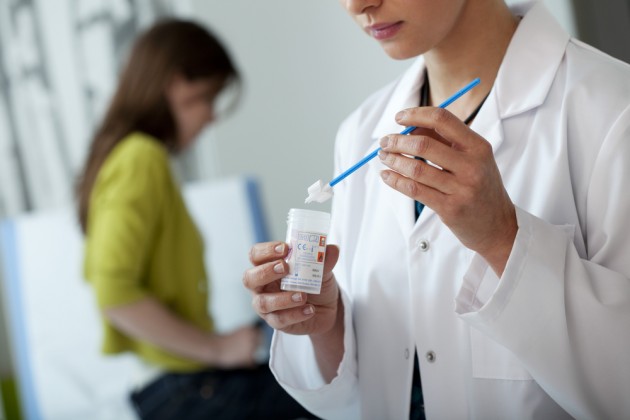 Results
Following your examination, your practitioner will talk you through the clinic's follow-up procedure, and explain how soon you can expect the results of your visit.
Some results can be provided on the day and if you have tested positive for a particular infection, you'll be prescribed medication and given a thorough overview of the treatment required.
This post-examination period is your opportunity to ask any questions you may have regarding your visit or your sexual practice.
Whether you're unclear of symptoms to look out for, unsure of the reason for a particular test or need clarification on the results procedure, do not bite your tongue, but instead speak up and ensure you leave your appointment with a clear idea of what just took place and what to expect in the future.
And once it's over? Go treat yo'self for prioritising your health and taking responsibility for your welfare.