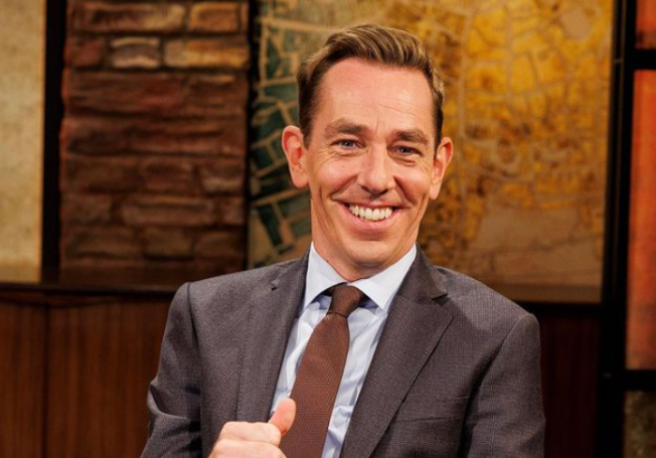 Star-studded lineup announced for this week's Late Late Show
It's almost Friday, which means it's nearly time for another edition of The Late Late Show!
The lineup for this week's show has just been released, and we're already mesmerised by it.
Girlband B*Witched will be joining presenter Ryan Tubridy on the sofa to celebrate 25 years since the release of their worldwide hit C'est La Vie.
Edele and Keavy Lynch, Sinéad O'Carroll and Lindsay Armaou will tell-all about how it felt to be at the top of the charts at that time, and how the band's eventual breakup impacted them personally. The women will also be chatting about the launch of their new single Birthday.
Big Brother winner Brian Dowling Gourounlian and his husband, Dancing With The Stars judge Arthur Gourounlian will also be live in the studio to tell Ryan all about the birth of their baby daughter Blake, who is now six-months-old.
The new parents will be joined by Brian's sister Aoife, who was their surrogate. The trio will share the incredible journey of their surrogacy as they prepare to launch their new documentary, Brian & Arthur's Very Modern Family.
Former Made In Chelsea star Spencer Matthews will be on this Friday's show to discuss his emotional new documentary Finding Michael. The series follows Spencer's journey as he travels to Mount Everest to retrace his brother Michael's final steps. Michael was just 22 years old when he disappeared after reaching Everest's summit in 1999.
Waterford hurling team manager Davy Fitzgerald will on the sofa to tell Ryan all about the series return of Davy's Toughest Team, in which he mentors a group of 18-24 year old lads who face huge challenges in their lives, and prepares them to take a difficult trek to Iceland.
And that's not all! Louth singer David Keenan will also be live in the studio to perform his viral hit El Paso, which he wrote when he was just 14 years old.
You can catch all of these incredible guests on The Late Late Show when it airs tomorrow night, March 10, on RTÉ One at 9:35pm.