Someone bit Beyoncé on the FACE and the internet wants to fight them
OK, Beyoncé fans, prepare to feel your blood boil, because an unnamed women reportedly bit Queen Bey on the face at a Los Angeles party last December.
Now, why anyone would want to do such a thing is absolutely beyond us, but the attack was witnessed by actress Tiffany Haddish who told GQ she saw the whole thing go down.
As the story goes, an unnamed actress, who had allegedly taken drugs at a Jay-Z after party, showed signs of erratic behaviour – most notable when she, y'know, bit a woman on the face.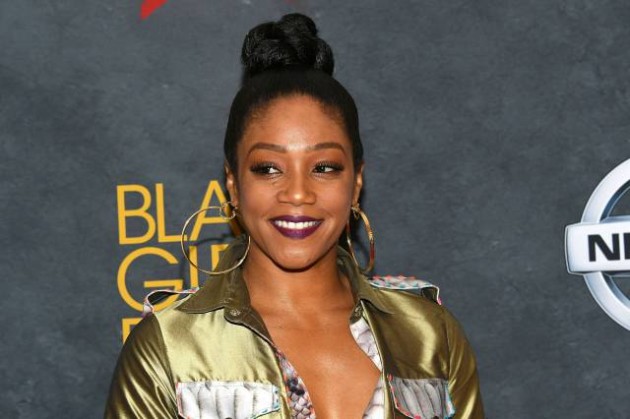 Haddish went on to explain how Beyoncé (quite rightly) grabbed Jay-Z and stormed to the other side of the room.
"Beyoncé's at the bar, so I said to Beyoncé, 'Did she really bite you?' She was like, 'Yeah.'"
Apparently the actress didn't even feel bad about the attack, and actually continued to have run-ins with other guests throughout the night.
Fed up with her antics, Tiffany told Beyoncé, "I'm going to beat somebody ass at your party. I just want to let you know that."
But of course, with Beyoncé being the pure beacon of light that she is, encouraged Tiffany to let it go and to just "have fun" instead.
"Beyonce's at the bar, so I said to Beyonce, 'Did she really bite you?' She was like, 'Yeah.' I was like, 'She gonna get her ass beat tonight.' She was like, 'Tiffany, no. Don't do that. That bitch is on drugs. She not even drunk. The bitch is on drugs. She not like that all the time. Just chill.'"
But that's not all.
The reining Queen of Twitter, Chrissy Teigen, reckon shes knows who this unnamed actress – because, well, is there anything that women doesn't know?
My initial guess was wrong. The real person? I *never* would have guessed. I'VE SAID TOO MUCH

— christine teigen (@chrissyteigen) March 26, 2018
And while we may never discover the identify of the mystery Bey-biting, the singer's grace and refusal to fight back has just made us love her more.