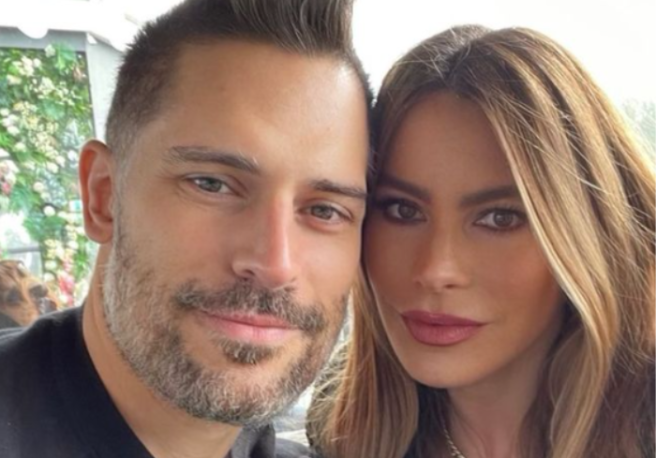 Sofia Vergara details 'difficult year' amid split from husband Joe
Sofia Vergara has been opening up about her life recently.
The former Modern Family actress has described her past year as 'interesting' and 'difficult' for many reasons, one of them being her split from her husband Joe Manganiello.
Sofia and Joe tied the knot back in 2015 after meeting the previous year, but this summer, the pair announced they were getting a divorce.
Sofia has now shared details of the past few months while chatting to People, where she admitted, "I've had a very interesting year".
"I don't want to say 'bad' or anything like that, but it's been very interesting and very difficult".
The 51-year-old continued, "I went through a divorce this year, the SAG strike that went on for so long".
"I've seen my friends struggle — some had to take their kids out of their schools or had problems with their mortgages, so it's been a weird, weird year".
Vergara went on to admit that she's looking forward to the future in both her personal and entertainment life.
"It's not like it's bad. I think all the things are resolving, everything is going to be okay and I'm very excited for next year".
When asked if she thinks next year will be a 'fresh start' for her, Sofia explained, "I hope so. I don't know if there's such a thing as a fresh start at 51".
"I don't know if I'm fresh anymore, but I'm just excited. I'm excited for the TV show that is coming. I'm excited for Toty, which has been doing really well since we started and people are loving it because it's such a good quality product".
The actress added, "I have a lot of projects for next year that hopefully people will love as well".
Sofia and Joe announced they were divorcing in July when they shared a joint statement to Page Six that reads, "We have made the difficult decision to divorce".
"As two people that love and care for one another very much, we politely ask for respect of our privacy at this time as we navigate this new phase of our lives".