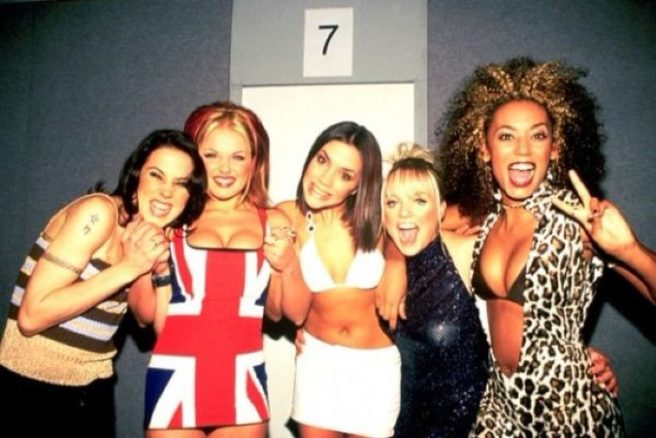 So, Victoria Beckham has bad news for fans of The Spice Girls
We were SO ready to see The Spice Girls on tour. We memorised the lyrics to Wannabe, we've been practicing our best dance moves, and we've been warming up our vocal chords, but it looks like all our hard work has gone to waste.
Victoria Beckham has broken our hearts by revealing that the girls have no plans to go back on tour. She told Vogue, "I'm not going on tour. The girls aren't going on tour."
Rumours have been circulating that the pop band would embark on a tour across the United Kingdom and the US, however, Victoria shared that touring is not an option for the singers.
However, The Spice Girls are planning something very special, with Geri aiming high with the hopes of performing at Prince Harry and Meghan Markle's wedding.
Despite their dream of singing Spice Up Your Life at the wedding of the year, the fashion designer confirmed that the girls are still figuring out what they want to do in the future.
"There's something so strong in the message of what the Spice Girls stood for. What is that in the future? What does that look like?" she revealed.
"She added, "We were just bouncing ideas around. Brainstorming."
Speaking of their reunion, Victoria praised her bandmates, "It was so great to see the girls. We had such a fun lunch. It was really, really, really lovely."
Victoria still speaks to Mel C, Emma, Mel B and Geri individually, but she shared that being together again was really lovely.
The Spice Girls may not be going on a world tour, but we're sure whatever they're planning will be seriously exciting.