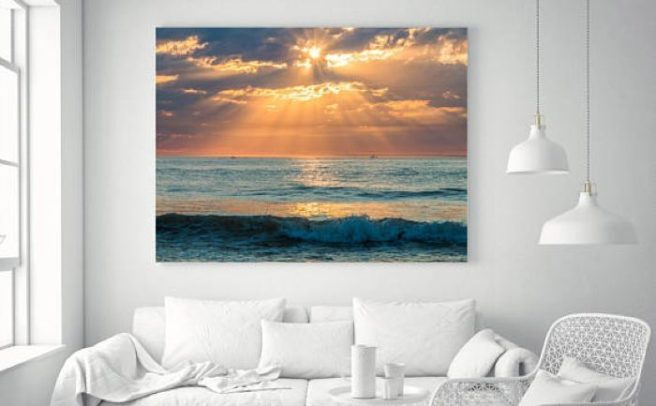 What a talent! We're obsessed with this deadly new photographer
Jacqueline Duran Joyce lives in New York City with her husband Luke.
Luke, a Galway native, and Jacqueline, tied the knot in Ireland last year – and there were some truly amazing snaps from the day.
However, as stunning as the wedding pictures were, no photos compare to the those that the lovely Jackie captures herself.
A few months before the wedding, the couple decided to go on an adventure, and travelled the world (I literally mean every bloody corner of the globe btw).
While photography had always been a passion of Jackie's, she really started to pursue it while discovering some of the most amazing locations in the world.
And let me tell you, thank GOD she did – because she 's got mad skills.
Jackie has captured everything, from the sky scrapers of New York City and the horses of Connemara to the lighthouses of Montauk and the mountains of New Zealand.
One thing I truly admire about her work is that she sees beauty in the mundane.
In the flash of a camera, Jackie will take a photo of something so gorgeous, that would have otherwise gone unnoticed.
All of a sudden, an old, unappealing boat becomes a work of art – immortalised through Jackie's photography.
A self proclaimed beach-bum, Jackie has a particular penchant for all things nautical.
Growing up on the water, and spending many summers of her adult life by the beach – Jackie eats, sleeps and breathes the sea, and all that comes with it.
This is apparent in her online store, where the majority of her magical prints have a nautical theme.
However, as much as I too am a water lover, it is Jackie's ability to capture the quiet magic of New York that appeals to me most.
You see the Brooklyn Bridge, The Empire State and Times Square everywhere, all you have to do is typ 'NYC' into Google.
Jackie takes a different, slightly ethereal, approach to photographing the concrete jungle.
My personal favourite photo? The picture of the Brooklyn Bridge and the Manhattan bridge at dusk, which appear blurred out in the background, allowing white flowers to take centre stage.
This is the kind of thing I'm talking about – you still get the incredible hit of the world renowned bridged of the Big Apple, but with a gentle twist.
Last year, the lovely Jackie set up her very own Etsy page (blessed), where people can go and purchase prints of her work.
We genuinely love them all, and you will too!
Have a gawk around her page, we DARE you not to instantly want to add everything to your cart.