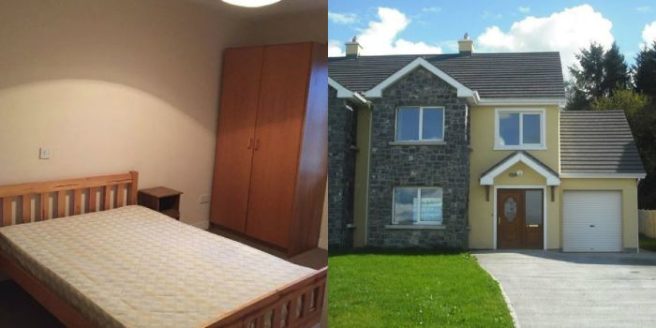 So, here's what you can rent for €600 per month around the country
OK, so at this point we all know the Irish rental market is far from perfect.
Online property searches are over-flowing with shared rooms, outrageous rents and cramped bedsits, and it doesn't look like it's going to change any time soon.
And while prices are continuing to soar all across the country, value for money can differ dramatically from county to county.
From Dublin to Longford, we've done some digging and discovered just what €600 per month can get you nowadays.
House Share, Seville Place, IFSC, Dublin 1 – €600 per month
In fairness, this place is an absolute palace compared to some of the bedsits dotted around the capital city – a separate space for eating and sleeping? Oh the luxury!
It's location alone was enough to grab our attention, and let's face it, for €600 you could do a lot worse.
The house is currently occupied by four "hard working Irish professionals, and judging by the random pineapple sitting in the middle of the kitchen floor we're guessing they're a bit of craic as well.

Four Bed House Ballinalee, Co. Longford – €600 per month
Where would you get it?
Four bedrooms, two bathrooms and a garden backing on to woodland – sounds like a dream.
Sure, Longford might may not have the same career opportunities as Dublin, but hey, if all us poor 20-something Dubliners make the move, the business will surely follow – who's with us?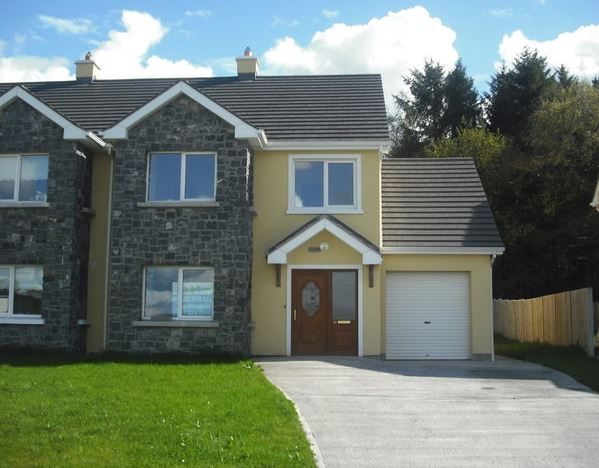 One Bed Apartment, Mervue, Co. Galway – €600 per month
OK, we'll admit that this one bed flat looks like it's stuck in 1998, but its price and location are hard to fault.
With Galway City Centre just a 20 minute walk away, this cosy self-contained apartment is the perfect option for someone looking to strike a balance between urban and rural .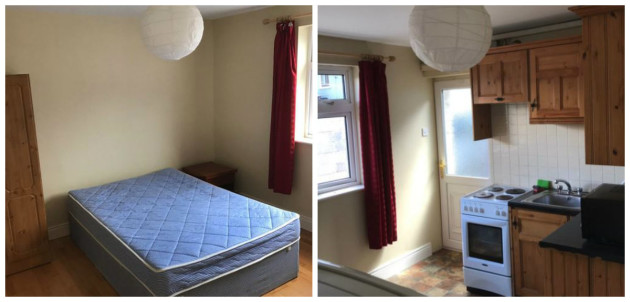 Apartment Share Lee Road, Cork City – €550 per month
Pink throws, emoji cushions and private parking – sounds like our kind of place!
It's big enough to make you feel like you have your own space, and cheap enough so you won't feel like you've been robbed blind.
Plus, it's got heaps of natural light, which, when you're used to your kitchen window facing onto an alleyway full of bins, is a real treat.

Two Bedroom Apartment, Limerick City – €550 per month
Yes, you read that right – not one, but two bedrooms, meaning you and a housemate could call this place home for just €275 each.
It's decor might leave a little bit to be desired, but that brand new bed and jaw-dropping price has us considering a move to The West.