Sneating: Would you go on a date with a guy just to get a free meal?
If dating wasn't already hard enough – there's now ANOTHER trend to contend with.
Get ready to add this bad boy to the list as it's pretty ripe amongst daters.
Sneating is the name of the latest dating faux pas, that you need to watch out for.
Generally thought I would be about 40 years old when I signed up for a dating website, divorced and my blood type being wine.

— TINDER GIRL PROBLEMS (@TINDERGIRLPROB1) December 29, 2018
The term refers to a person going on a date with the sole intention of getting a free meal.
Getting fed for free is their only agenda, and you can be sure after that bill has been paid, you won't be seeing them again – EVER.
The old phrase of dine and dash has caught up with 21st century dating and it's pretty horrendous.
Dating in 2019 pic.twitter.com/dudv4zA2kG

— Know Your Meme (@knowyourmeme) January 2, 2019
However, there are 'sneaters' that are perfectly unapologetic about their behaviour.
A serial sneater opened up to the New York Times about the trend.
"I could get used to hanging out with strangers for a decent feed. I'm hardly the first person to think of this – it even has its own dating term, 'sneating', which means sneakily chatting someone up solely for the purposes of a free meal – but I'm committed," she told the publication.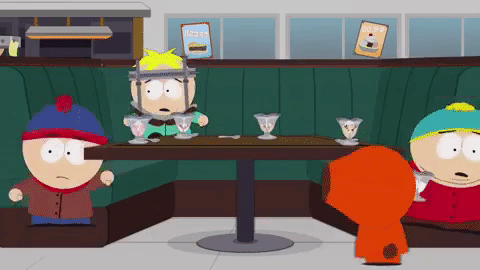 She continued: "I started being more strategic about the guys that I matched with on Tinder. Guys who said they were old fashioned or knew how to treat a lady were in."
"They were the ones who were likely to pay on a first date. Guys who said they were modern or into equality were out – they were clearly Dutch daters all the way."
"I started lining up one or two dates a week. Whenever the bill came, I did that lame thing where I offer to pay half but then don't argue when he says he'll take care of it," she added.
Right – so that's another excuse for us to stay at home in our pjs and to avoid the whole dating world – thank you, sneaters.