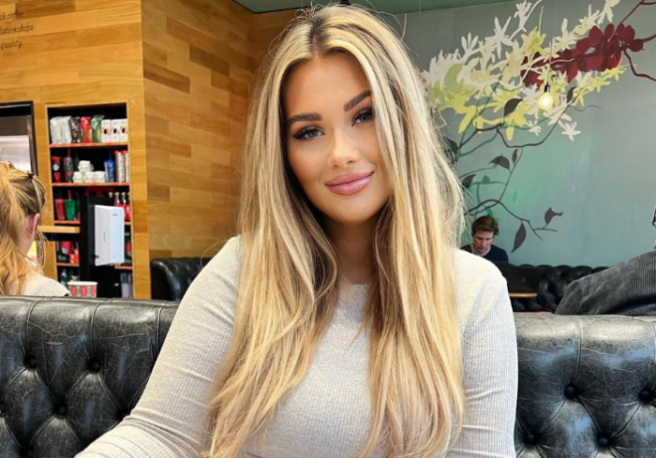 Shaughna Phillips posts pregnancy update as due date passes
Shaughna Phillips has shared a pregnancy update with her fans as her baby's due date has passed.
The former Love Island star announced she was in the early stages of labour at the beginning of this month by sharing a video of her in hospital, but her little one is yet to make an arrival.
Shaughna has now taken to her Instagram Stories to tell her 1.4M fans what her plans are for her baby's arrival now.
Posting a selfie, the 28-year-old wrote, "If I didn't have a filter on my face one of my followers would definitely call an ambulance for me".
"Induction booked for Sunday", Phillips announced, "My March babe clearly wants to be an April babe like their mama", she added.
The update comes after fans of the former reality TV star were convinced she had already secretly welcomed her baby into the world.
Shaughna had shared a photo of a delivery she received from a company that turns a woman's placenta into pills or gummies for a mum to take after labour, which many people thought meant she had already given birth.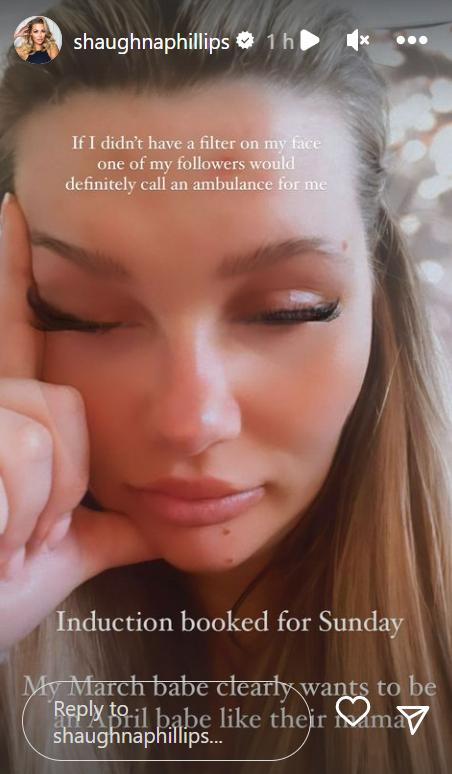 When setting the record straight and responding to these rumours, Shaughna stated, "Sorry guys I think I made a few of you think baby was here after I shared my placenta plus box!".
"Baby is still very much snug as a bug it was just the preparation kit that was delivered".
While previously explaining she had gone into early labour the mum-to-be said, "I had my last job before baby this morning…and just before my cab arrived, things took a turn and I was on the way to the hospital, and have been told I'm in early labour".
"Home now, baby still tucked up nicely, and waiting for nature to do it's thang", she added.