Rob Kardashian admits HE was behind Chyna's Instagram hack
Rob Kardashian was left heartbroken when fiancee Blac Chyna allegedly walked out on him with their daughter after a vicious social media hacker infiltrated her Instagram messages.
Now it seems that Rob Kardashian has admitted to being behind the scandal, as he posted a telling picture to Instagram.
"This weekend I was in an emotional bad place and did some things that embarrassed myself and my family. I apologise and I'm seeking help to deal with my flaws/issues. Please pray for me and I'm sorry @blacchyna. You are a great mother to our child and I love you," said the star.
The messages exposed posted revealed flirty messages with rappers Young Thug and Jaden Smith, and seemingly show that the model was planing on using Rob for the Kardashian name.
Since the messages were posted, Chyna took to social media to say: "I'M DONE. This entire year I have done nothing but help Rob! It's so SAD & PATHETIC how low he'd stoop to cover up HIS PERSONAL ISSUES!"
"Those Messages OLD AF! He only did this because when he went through my phone he couldn't find anything to be mad about!"
The social media star also said that Rob knows where she and Dream are and that he hasn't made any effort to fix things.
Rob has since posted a snap of baby Dream, saying "I am going to get better for you Dream. You are my life and gave me a new start on being a better me. Love you."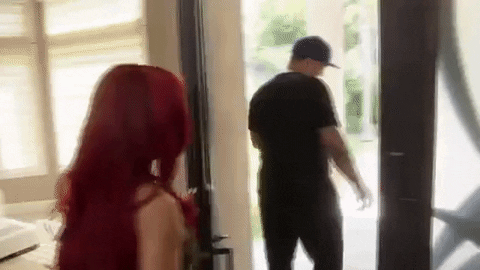 In a since deleted Instagram post, Rob previously said:
"I have never been this heartbroken in my life….I treated her as a Queen. My baby girl is one month old and Chyna took her and left this beautiful home that I just bought for us. Right before Christmas. Someone I have given my all to," he wrote.
"Didn't know I was just part of her plan. I really believed she was in love with me the way that I was with her. I am so hurt and never felt this before. It's different when you have a kid with someone. And after reading Chyna's messages to her best friend, she was going to drop me after a year – she didn't even make it to that," he added.