The Scottish nurse who almost died from Ebola is now back in hospital
A Scottish nurse who was diagnosed with Ebola nearly nine months ago is back in isolation after falling ill again this week.
Pauline Cafferkey was treating people infected with the virus in Sierra Leone when she first started to display symptoms of the disease.
Upon returning to the UK last December, she then fell into a "critical" condition and almost died.
Flown from Glasgow as a matter of urgency yesterday, the 39-year-old is now in a specialist London hospital receiving further treatment.
Professor Paul Cosford, medical director at the Public Health England agency, said that Ms Cafferkey has exhibited an "unusual late complication".
He explained: "She was transported in a military aircraft under the supervision of experts. She will now be treated in isolation in line with nationally agreed guidelines.
"The Scottish health authorities will be following up on a small number of close contacts of Pauline's as a precaution."
Late last year, the nurse spent almost a month in the same unit with her family being told to "prepare for the worse".
Following her initial recovery, she told the BBC: "I am just happy to be alive. I still don't feel 100 percent – I feel quite weak – but I'm looking forward to going home. I want to say a big thank you to the staff who treated me – they were amazing.
"They were always very reassuring and I knew I was in the best hands. They saved my life."
Also today, an Ebola scare has been reported in southern Nigeria – a year after the country was declared free of the virus.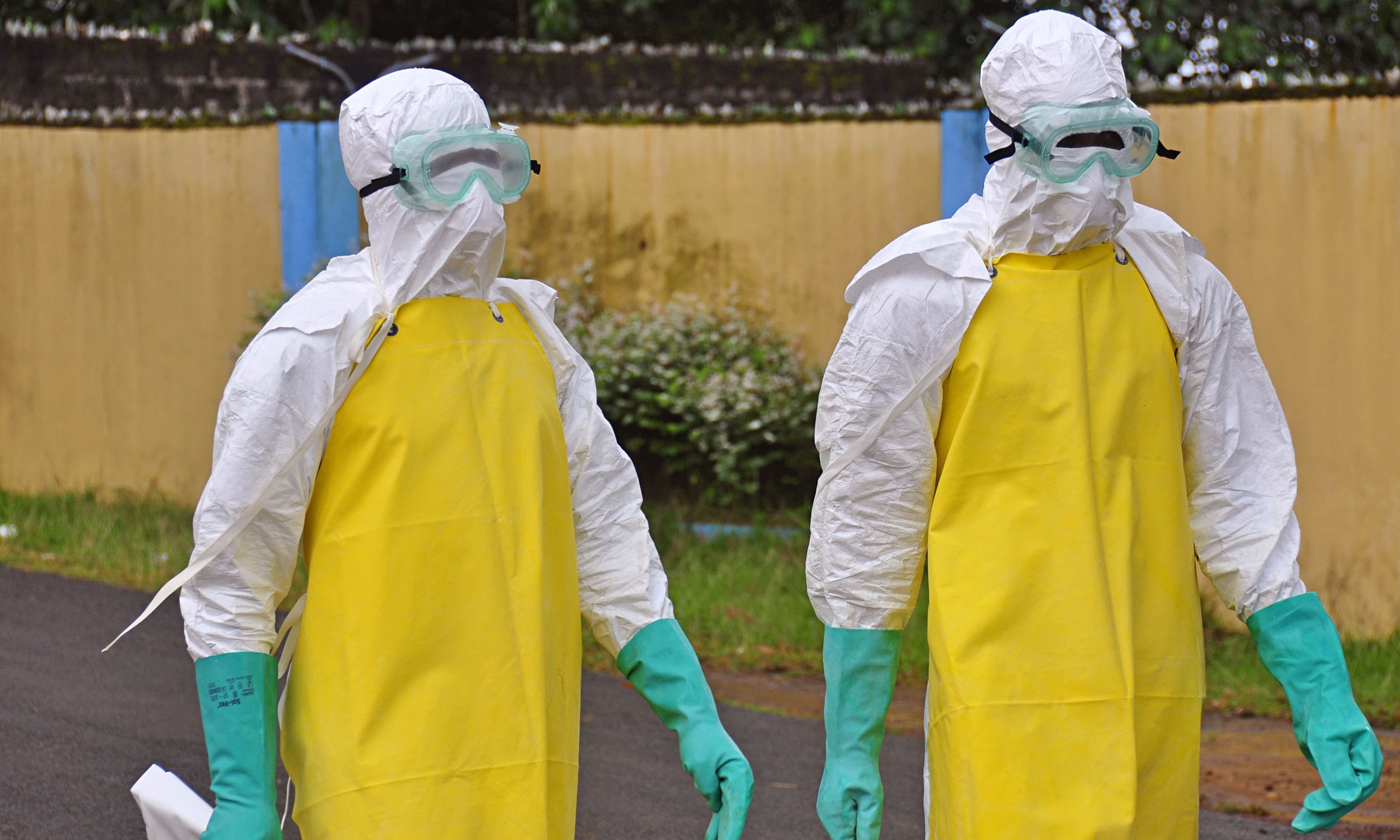 One man has died, and another 10 have been quarantined.
More than 11,000 people died in the West African Ebola outbreak, which began in March of last year.