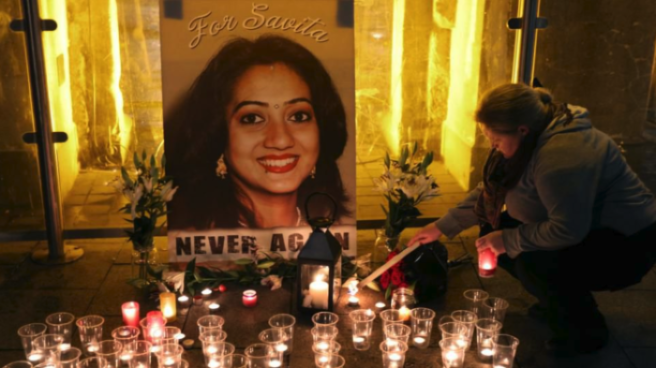 Savita Halappanavar's father encourages Yes vote in referendum
In 2012, Savita Halappanavar died at University Hospital Galway after developing septicaemia from a prolonged miscarriage.
Savita's tragic case has been held as an example of what the 8th Amendment can lead to.
Preceding next week's referendum to repeal the 8th amendment, Savita's father has encouraged voters to choose a yes vote in the ballot box.
Andanappa Yalagi told The Irish Times that he feels that Savita died due to being denied an abortion.
'I will watch this vote.'
'I hope the people of Ireland will vote yes for abortion, for the ladies of Ireland and the people of Ireland.'
'My daughter, she lost her life because of this abortion law, because of the diagnosis, and she could not have an abortion. She died.'
Savita was 31 years old and 17 weeks pregnant when she passed away.
She requested an abortion, but was denied one as doctors could still detect a foetal heartbeat.