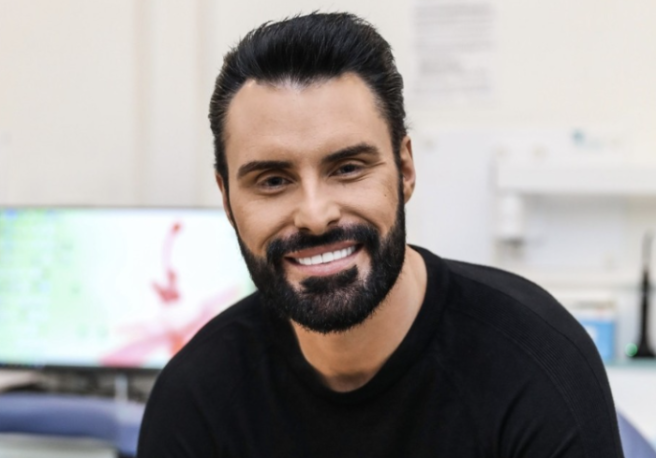 Rylan Clark admits he hit 'rock bottom' after marriage split
Rylan Clark has opened up about his mental health after the breakdown of his marriage.
The TV presenter and his ex-husband Dan ended their relationship in 2021 after six years of marriage.
Initially, Rylan got candid about his mental health struggles in his 2022 memoir, Ten. At the time, Rylan admitted that he had been unfaithful to Dan "years ago", and after confessing the incident to his former partner, Dan called time on their marriage.
Now, the 34-year-old has delved deeper into his marriage breakdown. Speaking on the On The Mend podcast with Busted star Matt Willis, Rylan recalled that he managed to "disappear basically from the person I knew."
"I could not see, hear, eat, breathe, sleep – I couldn't do anything," he confessed. "And yeah, there was no signs of me having a break down, there was no signs of – like if you're having a heart attack, you'll get the pains in your arm."
"I just had the impact basically. The baseball bat round the face I call it. And yeah, I got very ill," he explained.
The former X Factor star then went on to share that he tried to end his own life during his mental health struggles.
"I was so broken, like to the point where I physically couldn't dress, I couldn't eat, I couldn't do none of these things," he noted.
"I tried to end it a few times unsuccessfully – gratefully now. But I just remember going to sleep at night after doing nothing all day, living at my mum's, frightened to leave the house, didn't want anyone to see me – and I think that's the fame side of stuff," he detailed.
Rylan concluded that his dark mindset lingered for months following his marriage breakdown.
"I would pray that I wouldn't wake up because then it wouldn't be my fault," he expressed, before adding: "Every morning I'd wake up and there's that three seconds of forgetfulness where you think it's a dream, or you don't think it's real and then you remember, and that's it for the rest of the day."