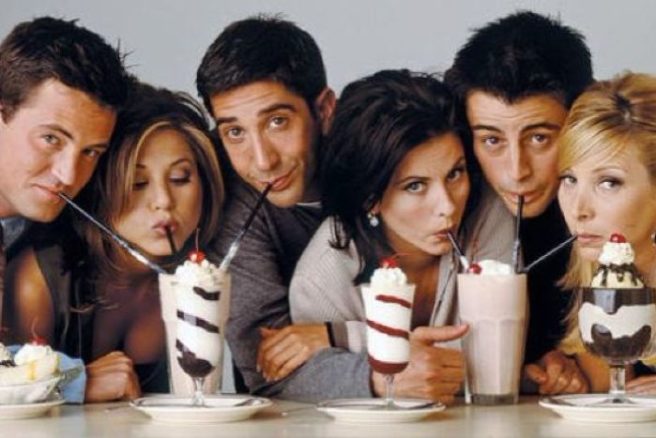 'Ross is a turnip': First-time Friends viewers have Twitter in knots
As hard and all as it is to believe, there are people out there who have never actually watched Friends.
While the vast majority of us here at SHEmazing HQ have an encyclopaedic knowledge of all ten series, there are other people who have never actually understood the 'pivot' reference.
Eager to remedy this, Netflix announced that they had added each and every glorious episode to their streaming service, ensuring we were all on the same page when it can to the Manhattanites.
Diving head-first into a decade worth of trials and tribulations, new viewers have wasted no time sharing their thoughts on the six-piece, and it makes for some pretty interesting reading.
We mean, take a look at this.
Emily asking Ross to move to London to "patch things up" is so stupid! He has a kid but she wants him to fucking move countries!! #friends #netflix pic.twitter.com/bAa5gvjpLb

— jack™ (@jackthorington) January 10, 2018
Watching through Friends for the first time. Ross is a monster. What is Rachel seeing in him

— Bee Wakefield (@Bee_Wakefield) January 5, 2018
Watching #Friends for the first time on #Netflix and I'm up to Season 5. I still have yet to see anyone with a #TATTOO! There was an episode with Rachel and Phoebe where I think Rachel got one, but it's so weird not see ink on arms and legs!

— Michelle Kay (@MichelleKay1234) January 11, 2018
Ross Geller is a dumb shit head!!! Rachel deserves better!!! He had the audacity to cheat on her and then say 'you said we're on a break'!!! All men are stupid!!! #friends #netflix pic.twitter.com/MwBqy5G77Z

— arifá (@arifa_yas) January 10, 2018
If Monica and Rachel were such good friends, why was she not at the wedding?#Friends #Netflix

— Rick Booth (@RBooth86) January 4, 2018
Watching #Friends for first time on #Netflix and wow is it not politically correct! Funny shit. Will keep watching!

— Queen of Mean (@golfergem) January 10, 2018
Watching Friends for the first time n all I can say is that Ross is an absolute turnip

— Annie(@justmagica_l) January 6, 2018
Watching Friends on Netflix and it's basically just nipples

— Big Ron Bentham OBE (@UncleRBenson) January 9, 2018