OMG! This is what the Home Improvement boys look like now
This weekend marks 25 years since Home Improvement premiered on our televisions… feel old yet?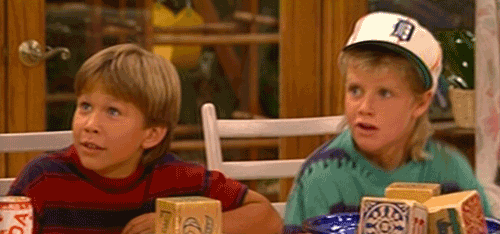 Nineties kids around the world will all be wondering… what have the three Taylor boys been up to since the popular show ended in 1999.
Along with Tim Allen, who played Tim "The Tool Man" Taylor, the series starred Zachery Ty Bryan, Jonathon Taylor Thomas and Taran Noah Smith, as the Tim's three sons.
We did a bit of research, and heavy social media stalking, and tracked down the actors that played Mark, Brad and Randy!
*Spoiler alert: Randy is still adorable!*
Zachary Ty Bryan, 34, who played the eldest Taylor brother, has grown up A LOT.
He married his high school sweetheart, and has three adorable daughters!
Zachary has not starred in any major productions since Home Improvement, but he has continued his acting career with short films and smaller roles.
Jonathan Taylor Thomas played Randy Taylor, who was every girl's dream boyfriend (or just me?) in the nineties.
Jonathan, who is now 35-years-old, has been a busy man since Home Improvement ended.
In 2004, he graduated from Harvard with a degree in philosophy… not just a pretty face!
Jonathan has also continued to act, most recently featuring in the television show Last Man Standing.
The youngest of the three Taylor brothers was Mark, played by Taran Noah Smith.
Taran gave up acting once Home Improvement came to an end, and is now an entrepreneur.
In 2005, Taran formed a non-dairy cheese manufacturer and restaurant, that specialises in vegan and organic foods.
We can't help but feel nostalgic for this major throwback!