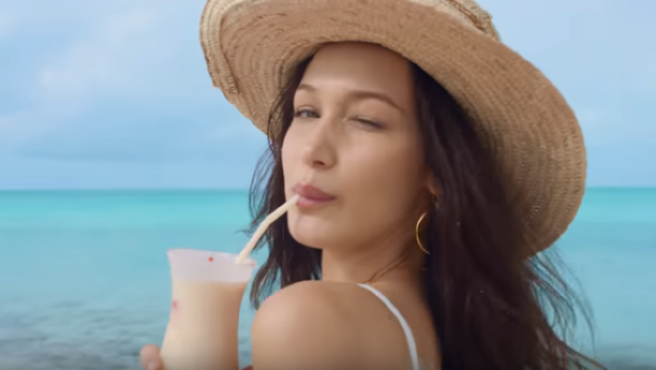 Remember Fyre Festival? The rich kid scandal is now a doc on Netflix
Two years ago, the world was simultaneously shocked and mildly entertained by the epic disaster that was Fyre festival.
Billed as the ideal high-end music festival experience on a private island, the entire thing was a huge flop.
The organisers were punished to the highest degree of the law for their recklessly poor management and organisation of the event, and were slapped with fines of $100 million in damages – and now Netflix is streaming a documentary on the entire sh*t-show.
Get your exclusive first look at FYRE — a revealing new doc about the insanity and rapid unraveling of Fyre Festival: the greatest party that never happened. Premieres January 18. #NetflixNewsWeek pic.twitter.com/B4iaR3UJwM

— See What's Next (@seewhatsnext) December 10, 2018
The 2017 summer getaway in the Bahamas was presented as the ultimate glamorous, high-end festival experience, with the promo video featuring celebrity models like Bella Hadid and Chanel Iman frolicking in the sun.
However, when festival attendees arrived to the private island in the Exumas, the festival was far from ready to host a high-quality experience, with limited infrastructure and only the most basic of essentials.
Blink-182, who were set to be headlining, pulled out of the gig last minute on Thursday.
Major Lazer, Skepta and Disclosure were also set to perform at the 3-day luxury festival.
Instead of being met with 5-star camping experiences, gourmet food, and all-star music acts, the attendees arrived to the island to find dilapidated tents, cheese sandwiches and a mass of cancelled acts.
Some festival hopefuls paid up to $12,000 for their tickets.
The festival was meant to make a return in 2018, and would-be revellers who had purchased tickets to the 2017 disaster had the option of being refunded their original ticket in full, or receiving an upgrade to a VIP Package for the 2018 festival.
Hopefully not many chose the latter, as no second festival went ahead in 2018, after organiser Billy McFarland was sentenced to six years in prison in March of this year on fraud.
The documentary will showcase the rise and fall of the festival.
Fyre debuts January 18th, 2019.